Whether it's your first time in Barcelona with your partner or you live in the city and are planning a romantic surprise for them, here are some ideas to make your plan a guaranteed success.
Walks through hidden corners of the city, the most emblematic florists and pastry shops to get just the right gift, and restaurants where you can spend a pleasant time enjoying the best gastronomy, are some of the plans we suggest.
17/02/2021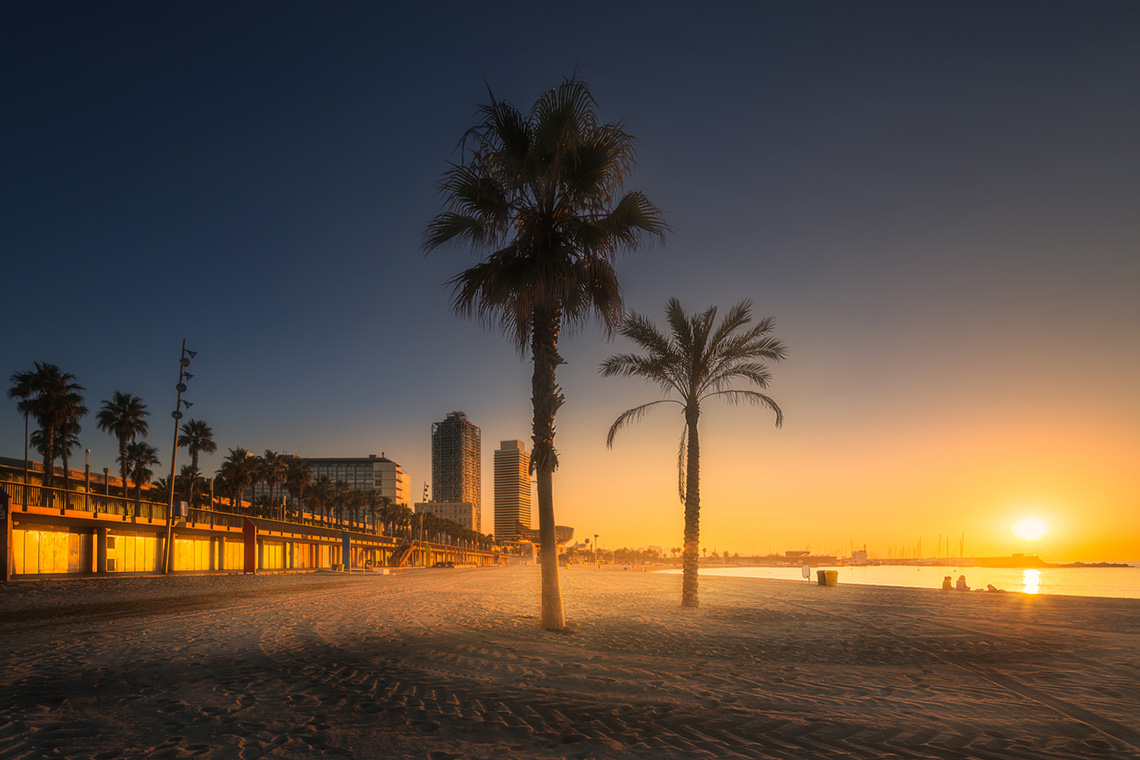 If you wake up very early...
And you go out for a walk, from any spot on the beach, the Passeig Marítim or the Port, you can watch the sun rise over the horizon. After taking in this spectacular moment, you have 4.5 kilometres of beach to explore and work up an appetite for breakfast.
Hidden spots that will surprise you
After recharging your strength with a good breakfast, you will probably visit the city's most famous landmarks, such as Passeig de Gràcia, La Rambla and La Sagrada Familia. But we recommend planning a special route through the following little-known corners that will surely captivate you.
In the Sarrià neighbourhood there is a tiny square with a lot of appeal. It looks like a private space, but it isn't. Surrounded by ten low houses, the Plaça de Sant Gaietà will make you fall in love with its charm. It's full of plants and flowers, among which the bougainvillea is particularly striking.
Hidden among the streets of Ciutat Vella, near the Cathedral and the Palau de la Generalitat, is the Plaça de Sant Felip Neri. A fountain in the centre is one of the iconic elements of this square marked by the bombings of 1938, which killed more than forty people. On the facade of the church, which is the only thing that remained standing after the bombings, you can still see some shrapnel.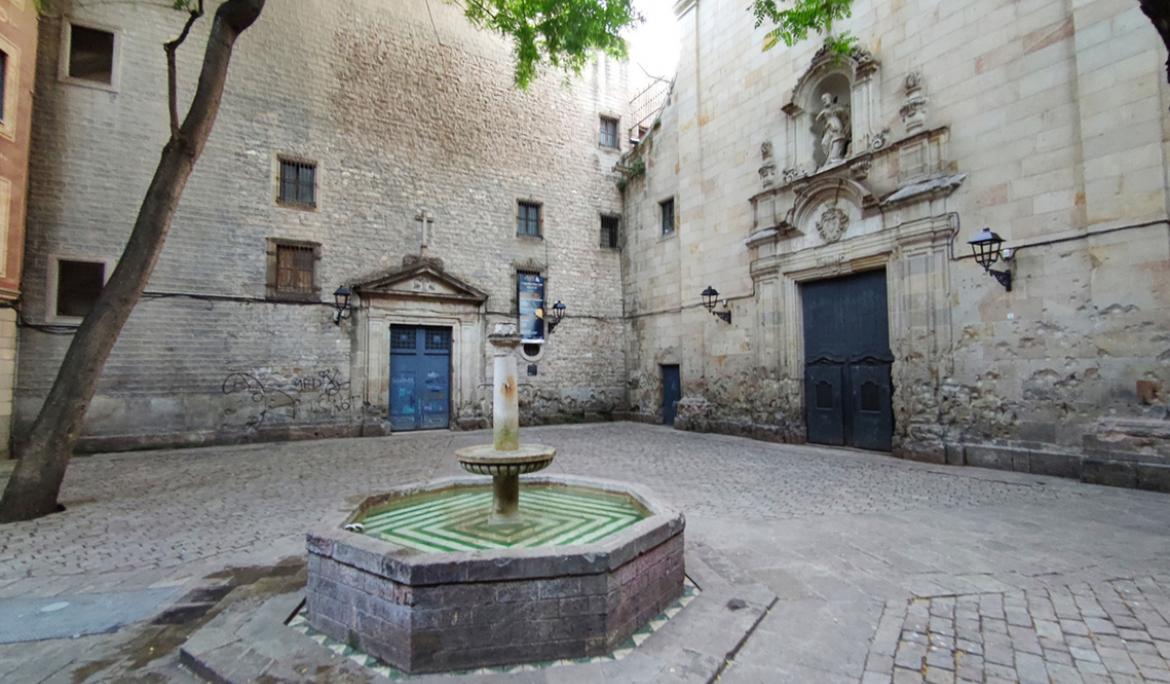 Carrer d'Aiguafreda, in Horta, still preserves the laundries that were used to wash the clothes of wealthy families during the early 18th century. It's a cosy space to travel through time for a few moments.
Walking through Collserola you will find the Font de la Budellera, one of the best known in the Natural Park, which is made of stone and surrounded by a landscape full of vegetation.
You can reach all these special places by public transport. You can go from one neighbourhood to another easily and quickly with the Hola Barcelona Travel Card, which allows you to make unlimited trips for 48, 72, 96 or 120 consecutive hours from the first validation.
Classic details full of scents, colours and sweetness
Whether you want to celebrate a special date or surprise someone with a gift, flowers are something that never goes out of style and the other person will surely love. In Barcelona there are many florists to choose from.
Flors Navarro, Flowers by Bornay, Maria Ponsà Flors and the hundred-year-old Flors Maria in La Rambla are some of the most emblematic. If you visit them, you'll either find what you're looking for or get some advice on what would make the perfect gift.
As a classic gift we cannot fail to mention chocolate bonbons. Dark chocolate, with milk, filled with liquor or with nuts... A wide range of combinations that will add a touch of sweetness to your day in the city.
Great pastry chefs make them in their workshops, some of which opened in the 19th and early 20th centuries. In Ciutat Vella you will find the La Colmena pastry shop, which dates back to 1849, and the Escribà pastry shop, from 1906. If you are closer to Sarrià, you have to visit the Foix pastry shop, which opened in 1886. Another one that opened in 1895 is Casa Vives, in Sants. And finally, grab your Hola Barcelona Travel Card again and go to the Eixample to visit an establishment from 1929, the Mauri pastry shop.
A splendid evening with a dish on the table
Eating at one of the city's great restaurants is a difficult idea to turn down. Barcelona is fortunate to host some of the most internationally renowned chefs. Martín Berasategui, Jordi Cruz, Carme Ruscalleda and Raül Balam open the doors of their restaurants for you to enjoy an extraordinary experience.
Besides the most modern restaurants, you can also eat in the oldest one in Barcelona and second oldest in Spain: Fonda Can Culleretes, which opened in 1796. Not far away is the mythical Els 4 gats, from 1897, frequented by luminaries like Salvador Dalí and Picasso. The third classic in the city is 7 Portes, from 1836, a meeting point for intellectuals of the time. Before going, make sure to check the restrictions in the restaurant sector due to Covid-19.