Hot weather, the beach, ice cream, holidays… It's already summer in Barcelona! Let yourself be surprised and see the city from above by getting on the Montjuïc Cable Car. Soar and enjoy the unique views it offers.
22/06/2021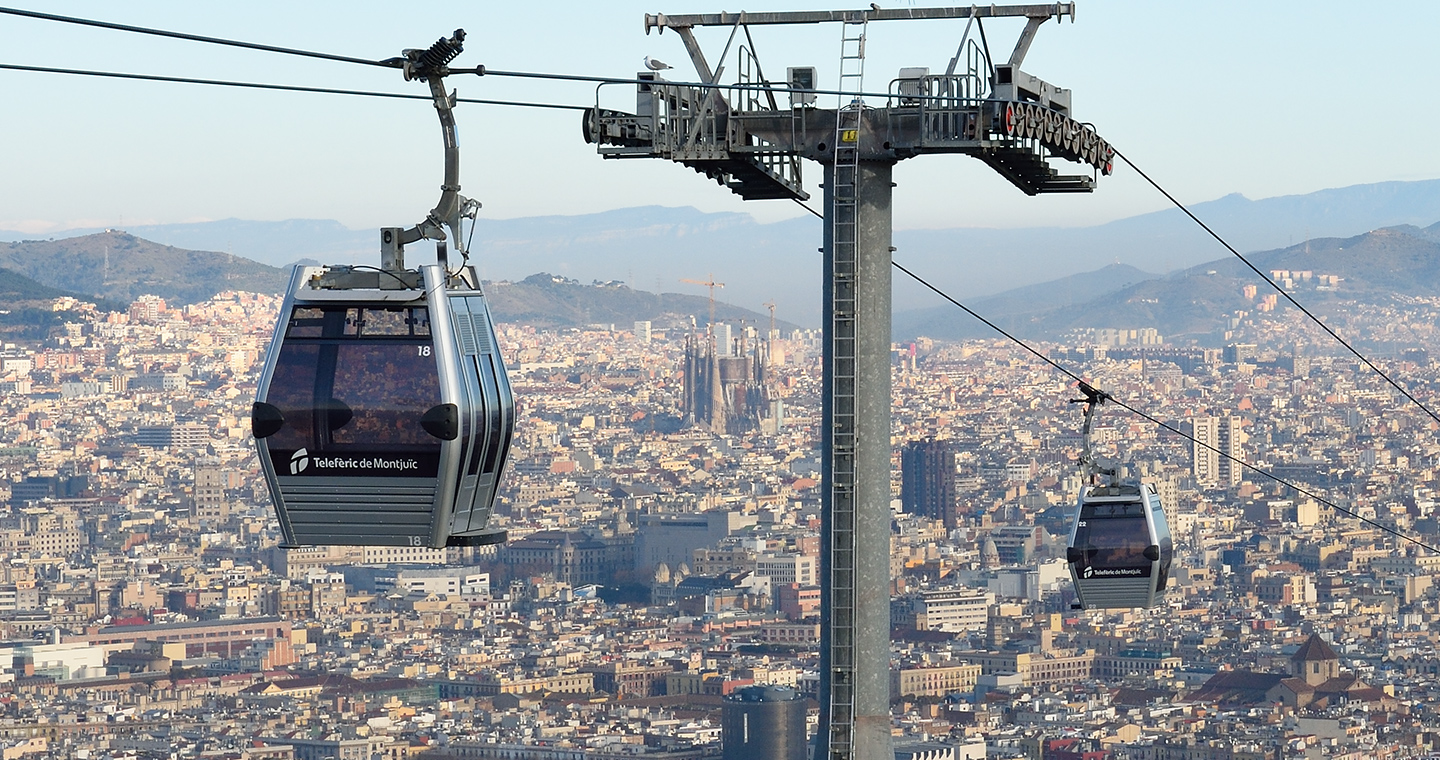 To celebrate that summer has begun and that you're in Barcelona, the Montjuïc Cable Car offers you a 30% discount! Buy tickets from June 22 to 27 on the Hola Barcelona website and enter the code HOLAESTIU.
From high above you will be able to see the most special spots in the magic mountain. Among them, the gardens of Mossèn Cinto Verdaguer, the gardens of Miramar, the Mirador del Alcalde and the Castle of Montjuïc. Getting on the cable car is an ideal plan to get to know the city from another point of view, and it's one of the five things you can't miss in Barcelona. 
If you enjoy being outdoors, this is the season when the city gets ready so that you can enjoy it to the fullest during your holidays, with plans for every taste and every age.
The shortest night of the year
The quintessential celebration for the arrival of summer is the Sant Joan festival, a magical celebration that's filled with symbolism.
It takes place on the night of June 23. Its origin is Pagan, and it's a night in which fire and water both play a starring role. Tradition says that the flames chase evil spirits away and that's why, on this night, the streets and squares of Catalonia are filled with bonfires. This same night, water has healing powers and guarantees good health. For this reason, it's common to see people swimming in the middle of the night.
This is a festival that takes place on the street. Neighbours, families and friends come out to celebrate it with firecrackers, music, dances and dinner. Speaking of food, there is a specific kind that is a must on this night: the coca de Sant Joan.
The most common is the one with candied fruit on top. However, there's also a variety of different recipes. It can be filled with cream or marzipan, and it can have pine nuts to accompany the fruits. Another kind that you should to try is the one made with pork rinds.
To accompany a piece of coca, there is nothing better than a glass of sweet wine, 'rancio' wine or cava (always in moderation!).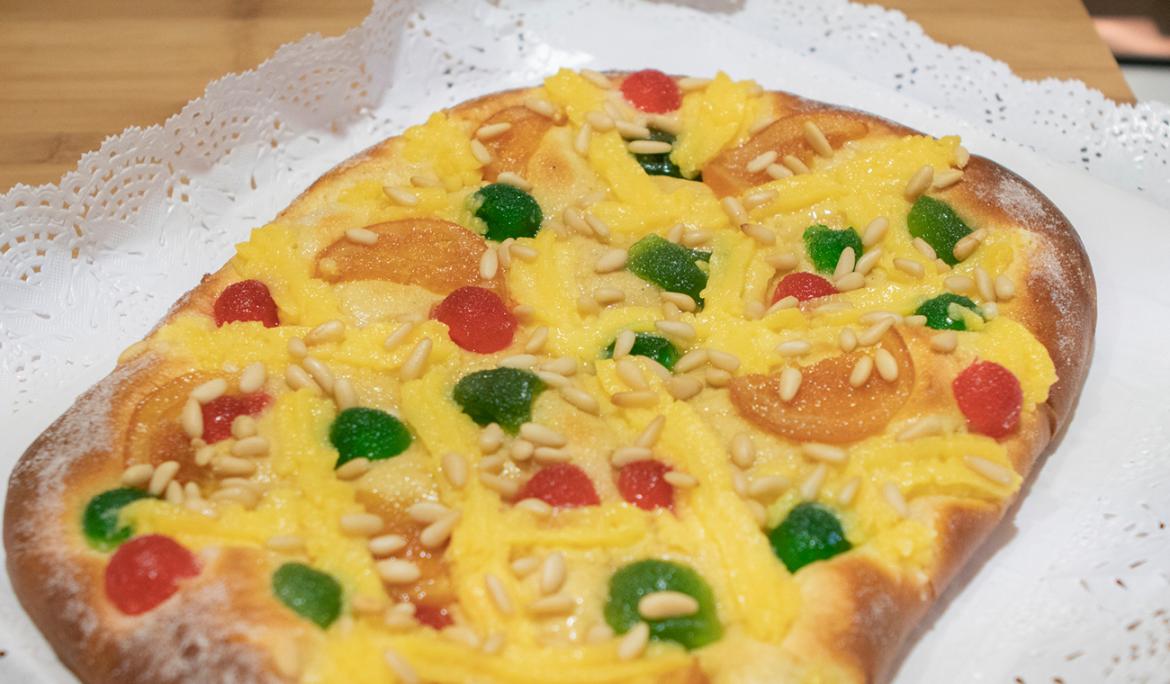 Due to restrictions due to the Covid-19 pandemic, we recommend that you check the Barcelona agenda to find out what restrictions will be in place for Sant Joan. Share your photos and videos of this special night on social media with the hashtag #SayHolaBarcelona.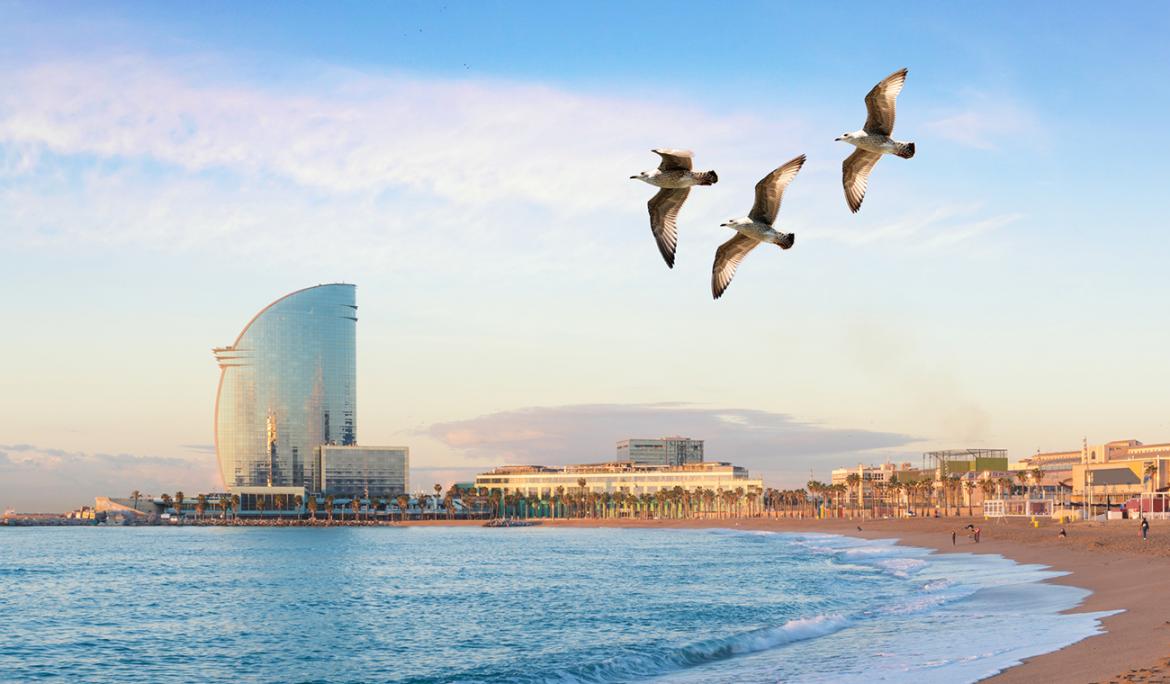 Tags