El Raval is one of the oldest and most picturesque neighbourhoods in Barcelona. Located in the Ciutat Vella district, it was surrounded by the city walls until 1859 and is currently bordered by Las Ramblas, Carrer Pelai, Ronda Sant Antoni, Carrer de Sant Pere and Paral-lel. Its history is a blend of agricultural activity and the first industries in Barcelona. Today, the revitalised and multicultural neighbourhood combines a selection of leisure venues with the city's most modern museums.
04/10/2021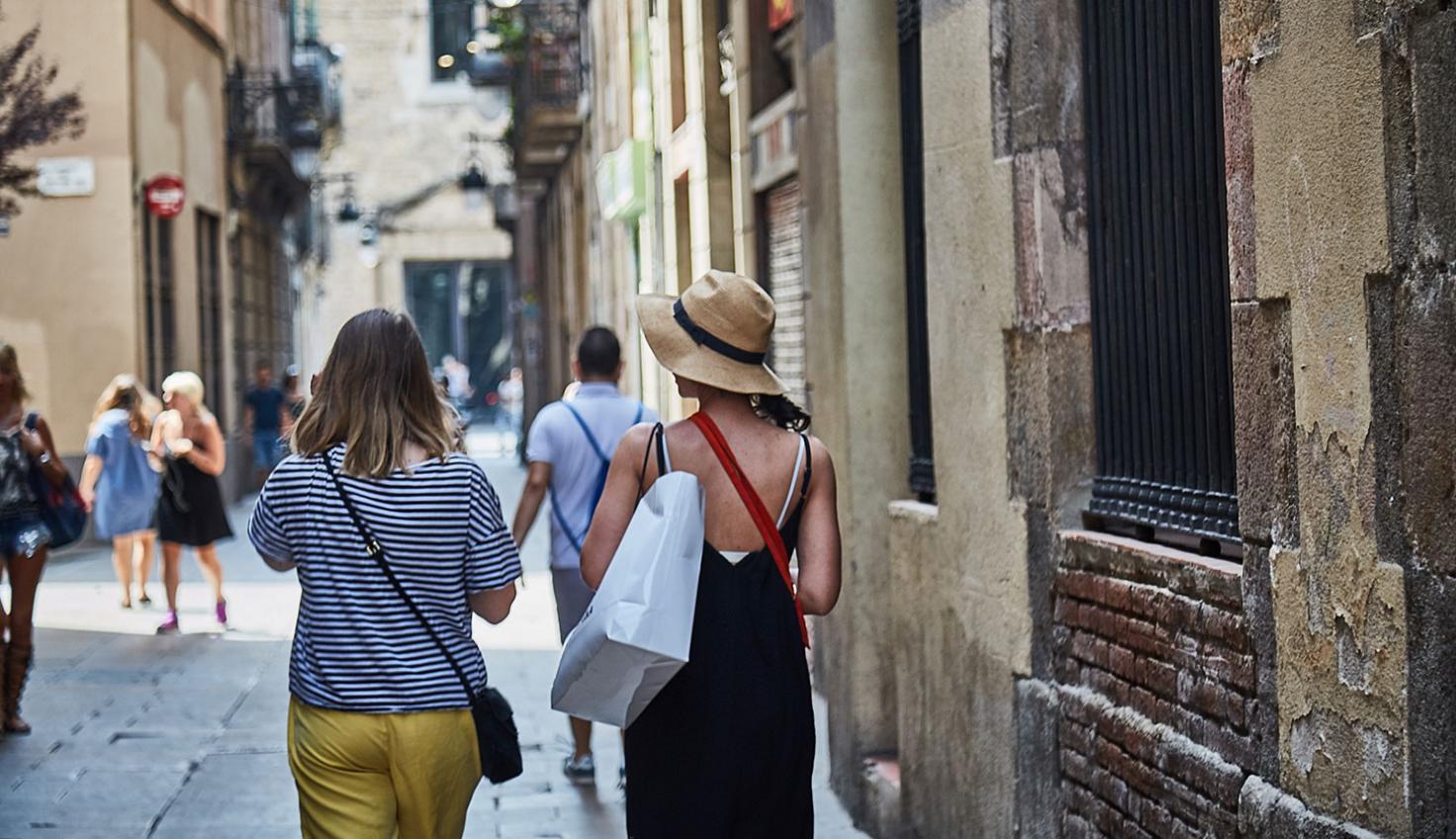 A turbulent history
El Raval arose in the middle of the 14th century, when the great plagues diminished the city's population creating spare land that was used to build convents and cultivate the land. Thus, the neighbourhood became notorious, growing around the convent of El Carme, the monasteries of Natzaret and Sant Pau del Camp or the Hospital de Colom.
From the 16th century onwards, the convents next to La Rambla multiplied and became the dominant element in the neighbourhood, until the end of the 18th century when large factories began to set up in the area, such as the Vapor Bonaplata, the first steam-powered textile industry in Spain, in 1832. This is a period in which an industrial architecture of factory-houses flourished in El Raval, unifying factories and housing in the same space, nowadays preserved as patrimony of the neighbourhood.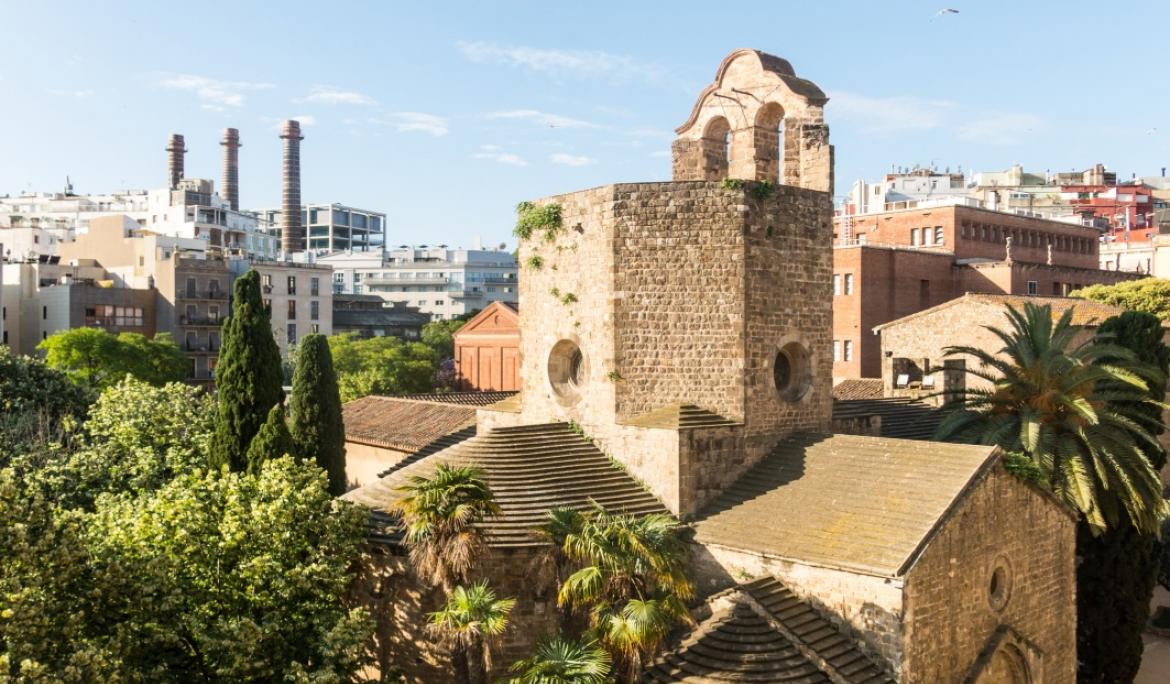 The cosmopolitan and 'rogue' neighbourhood
The development of factories, together with the nearby port and the outbreak of the World War, contributed to the degradation of the neighbourhood. The cosmopolitan, rogue and marginal El Raval was born. It was home to characters such as the French writer Jean Genet and came to inspire painters of the stature of Pablo Picasso.
The neighbourhood also inspired novelists such as Manuel Vázquez Montalbán, Terenci Moix and the journalist Maruja Torres. It was also home to the unique musical style: the Catalan rumba, thanks to the singer 'Peret', among others.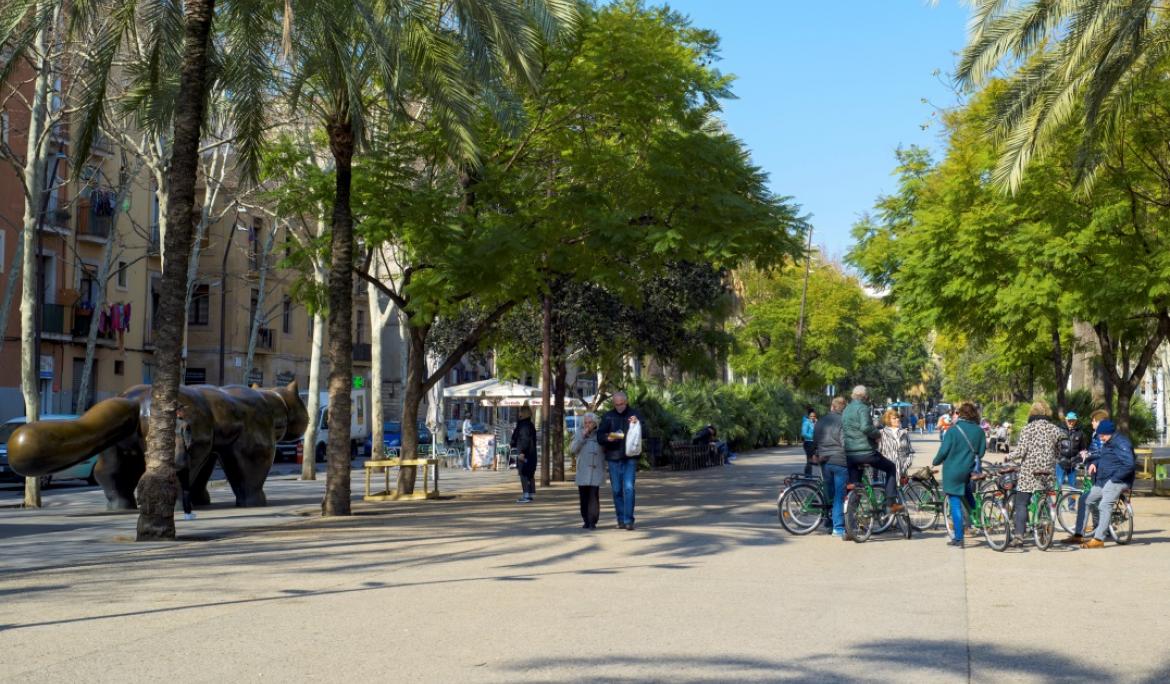 What should you do in El Raval?
Since the 90's, the Barcelona City Council has made a great effort to redefine the neighbourhood, opening new streets such as the Rambla del Raval or creating important social and cultural institutions such as the Barcelona Centre of Contemporary Culture or the MACBA (Museum of Contemporary Art), which have managed to recover the name and prestige of Barcelona's Raval.
The San José Market, also known as 'La Boqueria'.

Barcelona Museum of Contemporary Art (MACBA)

Barcelona Centre of Contemporary Culture

The Raval Cat, by artist Fernando Botero, on the Raval promenade.

The Palau Güell, by Antoni Gaudí.

The Catalonia Library. The former Hospital de la Santa Creu.

The Church of Sant Agustí.

The Monastery of Sant Pau del Camp.

The Santa Eulalia Fountain (1673), plaza del Pedró, Barcelona's oldest monument.
How can I discover El Raval? Just enjoy yourself, we´ll take you: