Discover the culinary jewels of Barcelona with its exquisite selection of paellas. Enjoy the Mediterranean flavors and the panoramic views of the sea while you let yourself be seduced by this gastronomic experience, Hola Barcelona takes you there! 
26/07/2023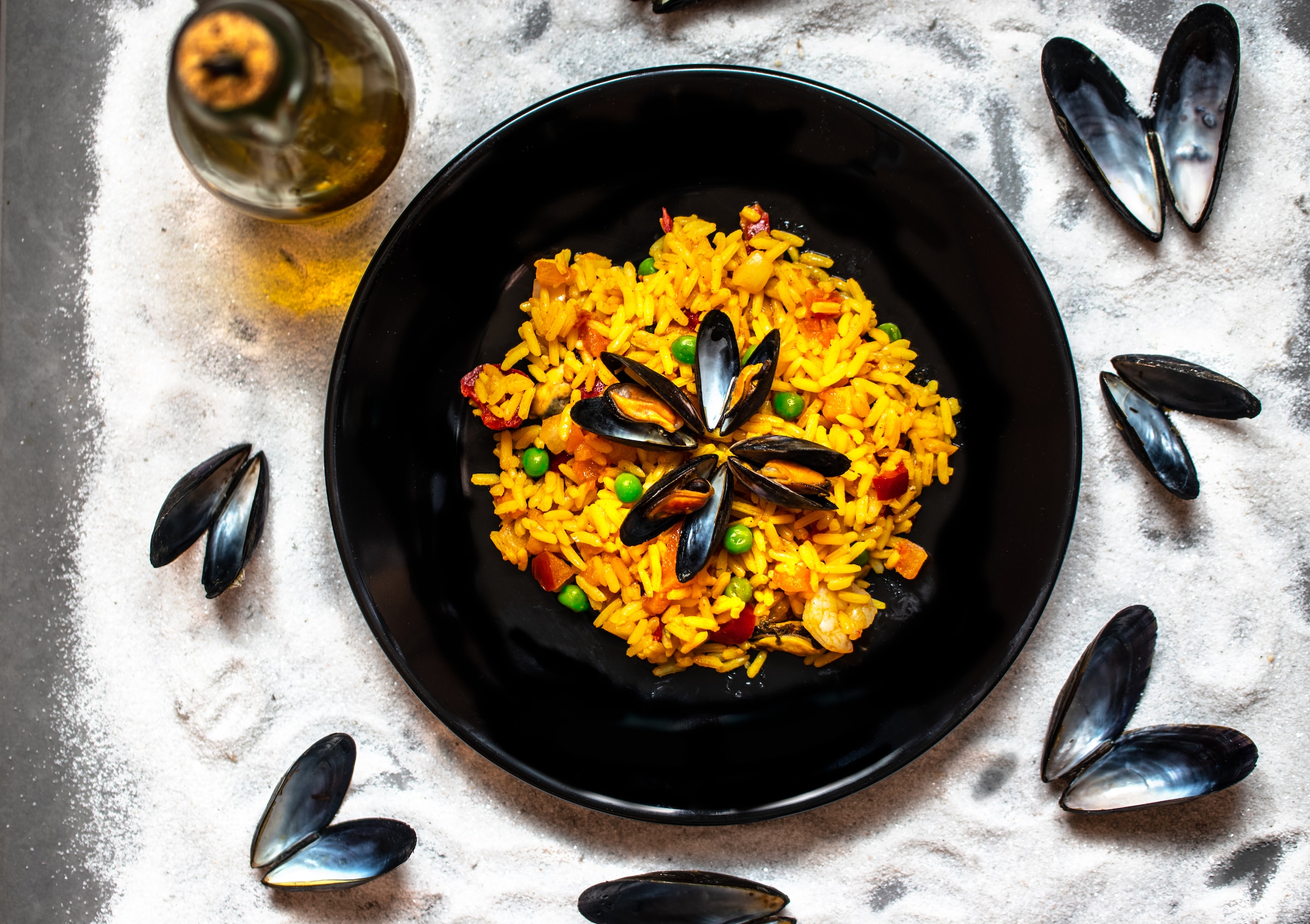 We have a winning combination during these months: combining paella with the Mediterranean Sea. For this reason, we make a small selection of places where you can enjoy these with sea views:
Pez vela: a stylish beach bar on the beach in Barcelona. Taste the best paellas while you feel the sea breeze on a warm Barcelona summer day.
Ca la Nuri: located on the Barceloneta seafront, you will find varieties of paella for all tastes.
L'escamarlà: seafood restaurant on Passeig Marítim del Bogatell with market cuisine and sea views.
Barraca: enjoy paellas and a variety of tapas with views of the sea from Barceloneta.
La Mar Salada: located on Passeig Joan de Borbó in Barceloneta, it is a cool space where you can enjoy the best seafood cuisine.
With a flavorful rice base and a combination of fresh ingredients, paella has given rise to a wide variety of versions. Here are some of the most demanded types of paellas:
Valencian paella: it's the best known and is prepared with a sauce of pepper, garlic, tomato and onion, the rabbit is the premium meat.
Seafood paella: seafood paella is one of the highest expressions of Mediterranean cuisine. Along with rice, seafood is the protagonist. Squid, prawns, prawns, mussels and clams, cannot be missing!
Meat paella: this paella is made with chicken meat and is accompanied by peas, peppers and a variety of vegetables.
Mixed paella: mix seafood and meat. Accompany the fried meat with prawns, squid, clams...
Black rice: traditional dish of Mediterranean cuisine made with fried rice with onion, garlic and squid ink...delicious!
Enjoy paella through its different styles and flavors!
Don't miss the opportunity to taste these iconic paellas and become a witness to the perfect harmony between flavor, scenic beauty and Mediterranean culture. Discover the best paellas in Barcelona and delight yourself with its flavor. Enjoy!
Tags