With the arrival of summer, Barcelona offers a wide variety of municipal swimming pools and open-air bathing spaces for all those who wish to enjoy a refreshing summer. If you want to escape the high temperatures and cool off in the middle of the city, don't hesitate to go. Hola Barcelona takes you there!
10/07/2023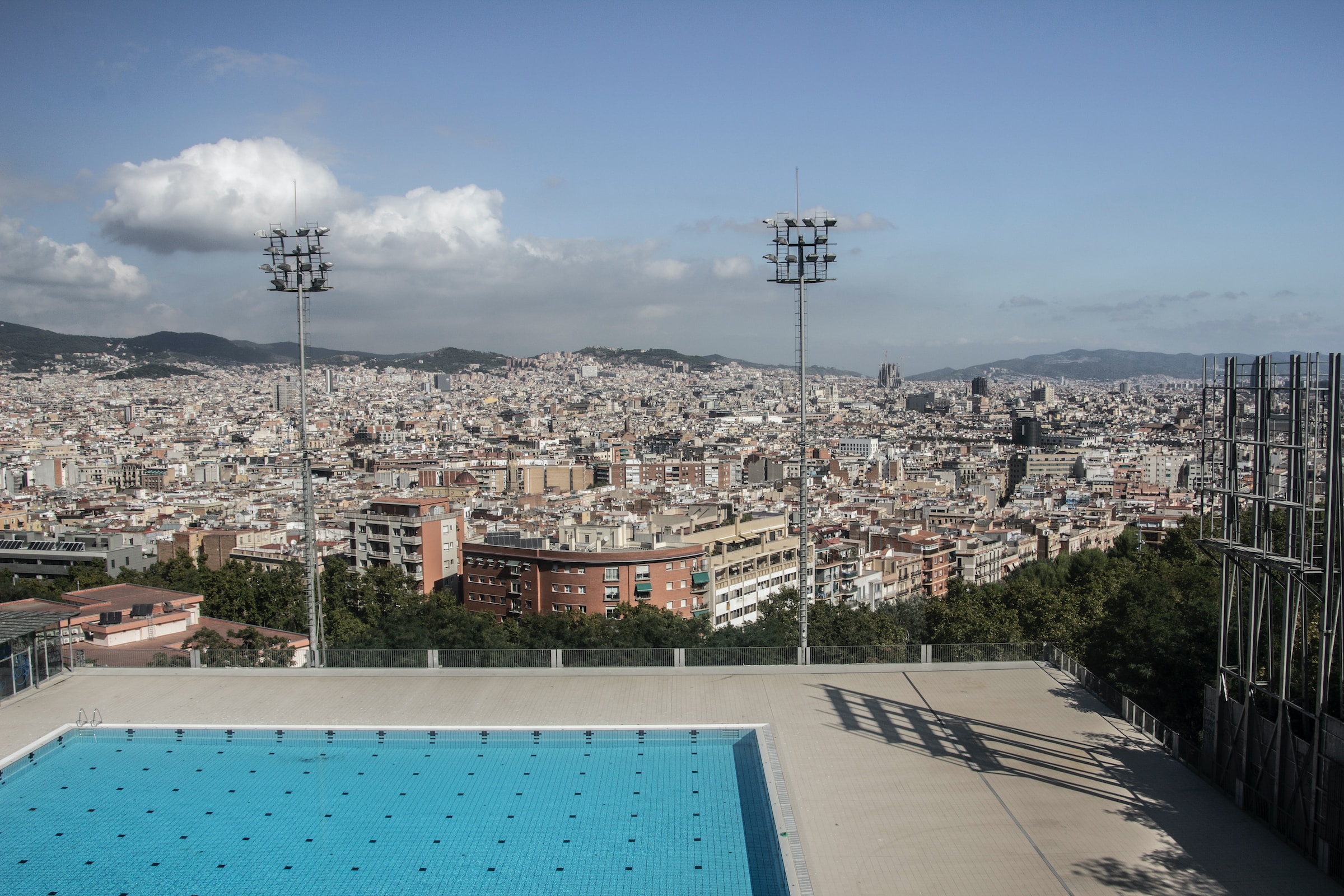 Barcelona is a vibrant city full of life, and in summer this vitality is transferred to its municipal swimming pools. These spaces are the perfect option for all those who wish to enjoy the sun and the water in a comfortable and well-kept environment. Next, we present a selection of municipal swimming pools in Barcelona that are worth visiting:
Montjuïc Swimming Pools: located in the heart of Montjuïc with impressive views of the city. It is an internationally recognized sports complex. These pools offer an Olympic size outdoor pool as well as other smaller pools for different water activities. The emblematic complex hosted the swimming, synchronized swimming and water polo competitions at the 1992 Summer Olympics. with different swimming pools for adults and children, as well as green areas to relax, this is an ideal place to spend the day with your family and friends.
CEM Bac de Roda: this sports complex located in the Sant Martí neighborhood offers a large outdoor pool ideal for practicing sports and leisure. With a large main pool and a smaller one, open from April to October, these facilities are perfect for cooling off and having a good time. In addition, the CEM Bac de Roda has other sports facilities such as the sports arena or the fitness rooms, in case you want to complement your bathing day with other activities.
El llac de Can Dragó: located in Sant Martí, it is one of the most refreshing attractions for barcelonians who want to appease the summer heat. This pool opens its doors every day from 10:30 a.m. to 7:00 p.m. and on Fridays and Saturdays also from 7:30 p.m. to 10:00 p.m., take advantage of it!
Club de Natació Atlètic-Barceloneta: located in Barceloneta, it is a sports facility that has an outdoor pool with sea views. This pool is perfect for swimming lovers and for all those who want to enjoy a swim in a privileged environment. It also has other sports facilities, such as paddle tennis courts and a fitness area. After a good swim in the pool, you can take the opportunity to walk along the promenade and enjoy the beaches of Barcelona.
Barcelona's municipal swimming pools offer a wide variety of options to cool off and enjoy the summer in the city. Whether you are looking for swimming pools with panoramic views or sports spaces in the center of the city, there are options for all tastes. So don't hesitate to take your swimsuit and go to one of these municipal swimming pools to spend a refreshing and fun day, Hola Barcelona takes you there!