Barcelona is a city with a lot of history and one of the places that hides the most is the city streets. We propose a series of streets that are worth visiting to learn the history behind them. Hola Barcelona takes you!
16/01/2023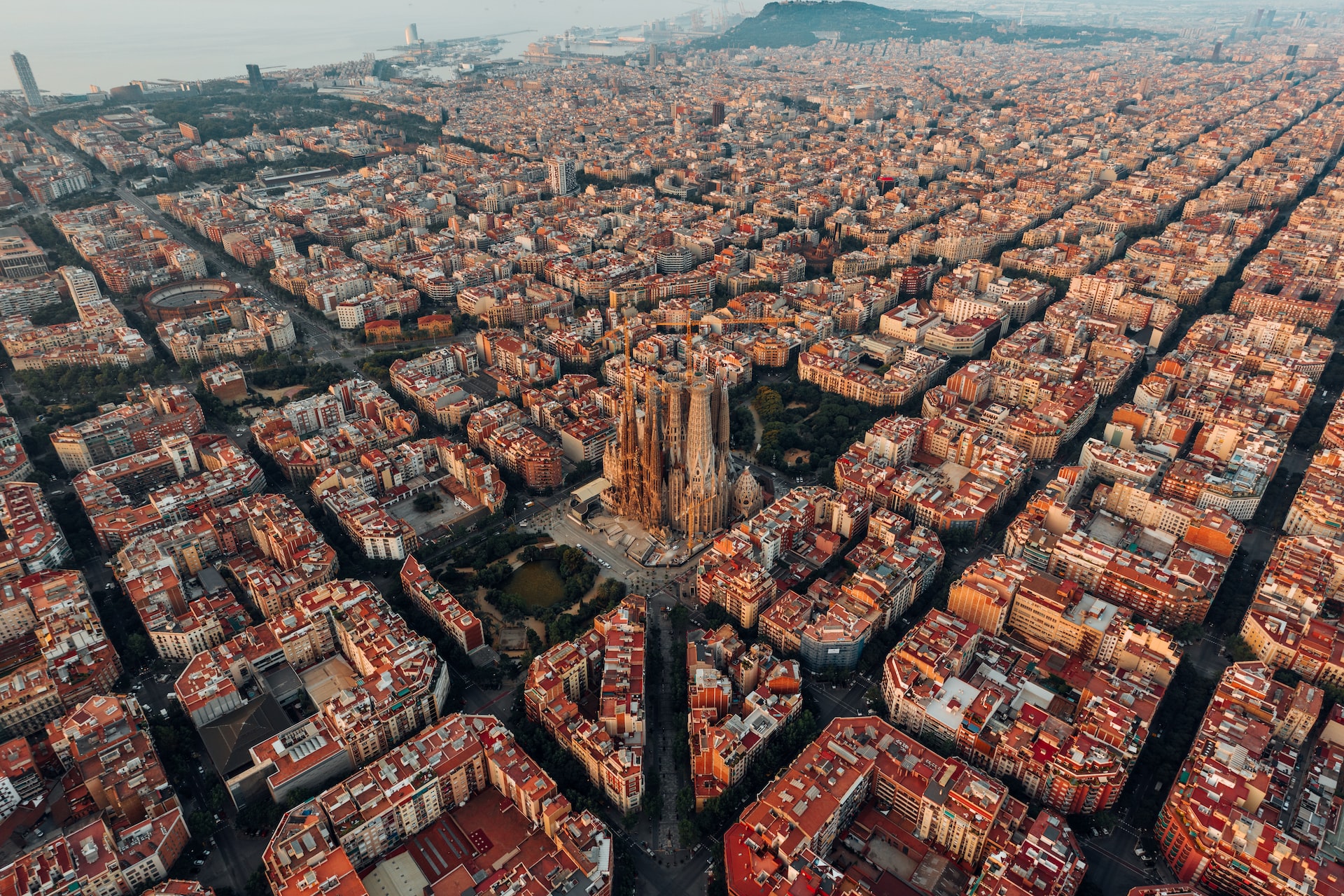 Avinguda del Paral·lel ides an extensive past and was even considered Barcelona's equivalent to Broadway or Montmartre. Nowadays, the hustle and bustle, the establishments and the amount of people who walk through it make it difficult to remember the glorious past that it hides. However, there are still some buildings that commemorate what was once the capital of theater and music. These establishments are Sala Apolo, Teatre Condal and El Molino, among others.
One of the most important features of this street is the fact that more than 10,000 people pass through it every hour, and many of them are tourists. What draws the most attention to Passeig de Gràcia is the fact that it combines the most luxurious shops in the city with some of the most emblematic buildings, making it one of the focal points of the city to spend an afternoon shopping or, to visit Antoni Gaudí's buildings such as Casa Batlló or La Pedrera.
La Rambla, also known as Les Rambles, is actually five streets that make up one. These are: Canaletes, Sant Josep, Estudis, Santa Mònica and Caputxins. In addition, it has a well-known fountain (Font de Canaletes) which is the protagonist of a legend, which says that whoever drinks water from the fountain will return to the city of Barcelona.
Very close to the old Mercat del Born is Carrer de Tantarantana, which runs from Plaça Sant Agustí Vell to Carrer Princesa. It gets this name because it was where the town crier resided and, all official news was announced by a drum beat or a trumpet. So, the neighborhood gave him the word "Tantarantana", following the noises he made.
Carrer Tallers gets its name because, in the past, some weavers and butchers settled there, away from the mass urbanization. The name came from the word "cut". Nowadays, it has a special essence, with traditional shops and authentic establishments that characterize the city and, specifically, this street.
We cannot talk about streets with history without mentioning others that are perhaps less well known. If we walk along Passeig del Born, we find names of trades such as: Shoemaker, Assaonador, Silverier, Coton miller, a legacy of those who, at the end of the Middle Ages, created the most important guilds and organizations in the city.
Stroll through the most authentic streets and take the opportunity to visit the Ajuntament's nomenclature to find out the origin of street names and learn about Barcelona's curiosities. Hola Barcelona takes you!