Parc de Collserola is considered the lung of Barcelona due to the fact that it is the largest green space in the city. Find out the details and how to get there. Hola Barcelona takes you!
28/07/2022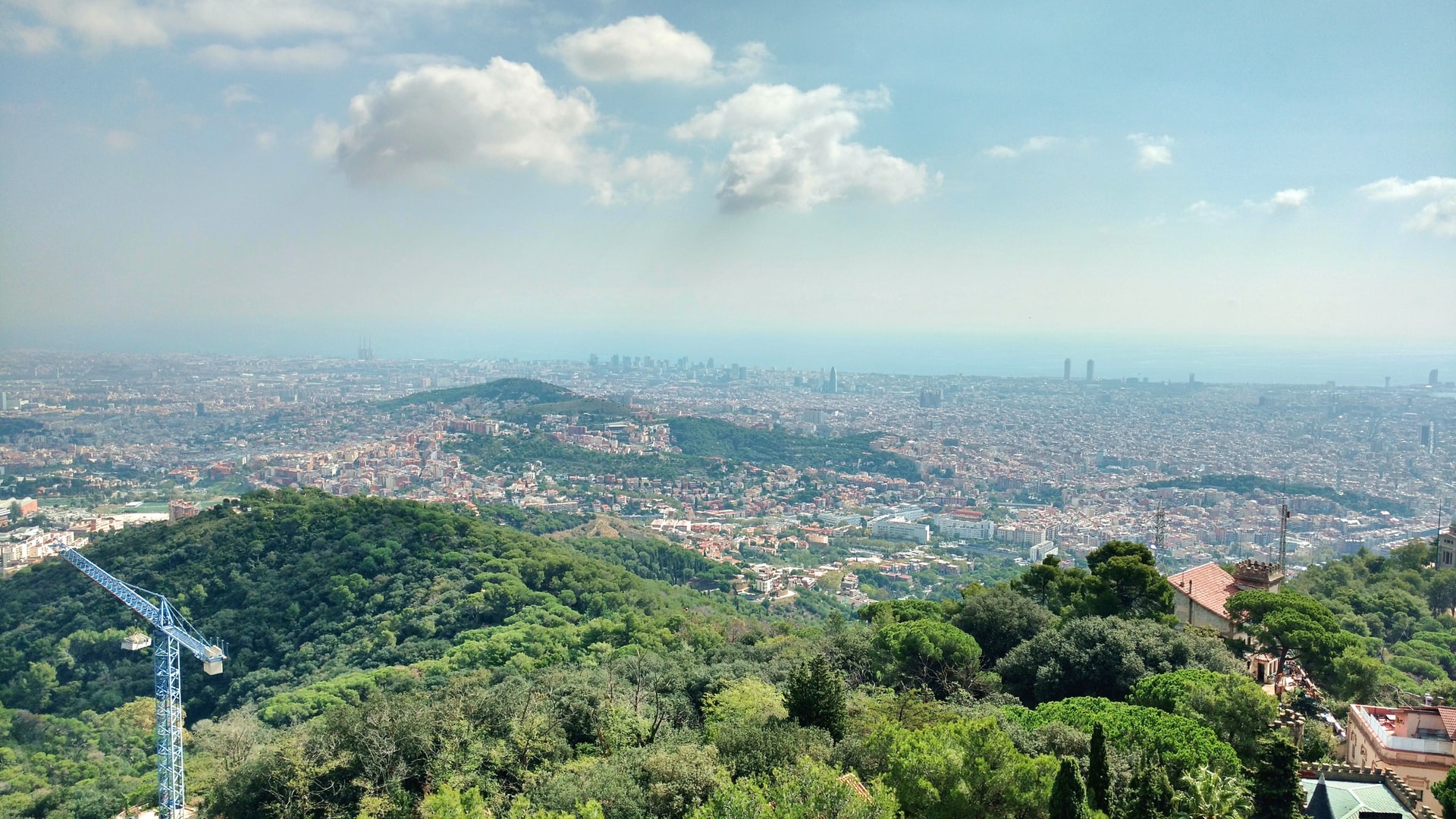 Serra de Collserola: the lungs of Barcelona
Parc de Collserola has about 11,000 hectares and is considered natural heritage with incalculable value. The massif is integrated in the central sector of the Catalan Coastal Range and presents a smooth and asymmetrical relief. It is part of three counties: Baix Llobregat, Vallès Occidental and Barcelonès. In addition, there are nine towns that have part of the municipal area within the scope of the mountain range: Barcelona, ​​Montcada and Reixac, Cerdanyola del Vallès, El Papiol, Molins de Rei, Sant Feliu de Llobregat, Sant Just Desvern and Esplugues de Llobregat.
Its importance lies in its proximity to the urban area, as it is considered the lung of the city. One of the main characteristics is the fusion of nature with the city. It is a space for recreation, discovery, learning, leisure and meeting for residents (and non-residents) of the surrounding cities.
The route of carretera de les Aigües
The carretera de les Aigües is a 7.85 km route that starts, officially, from the Xipres viewpoint and ends at the Ruta Trail Running Collserola. It is ideal for runners, cyclists and walkers, as it is flat, unpaved and without traffic lights. In addition, along the way you can enjoy spectacular views. Another point to highlight is that there are areas with ideal benches to rest for a while, relax and enjoy the views and nature, such as the viewpoints.
Socio-cultural facilities in the area
Ajuntament de Barcelona has a series of civic centers throughout the city with the aim of promoting activities in the different neighborhoods. Specifically, the area of ​​Vallvidrera which is located within the Serra de Collserola Natural Park has two: the Civic Center of Vallvidrera Vázquez Montalbán and the Civic Center L'Elèctric.
The first is a facility that takes advantage of the green and privileged environment to schedule outdoor activities. It offers a wide variety of programming of cultural activities and workshops in the natural environment of the Vallvidrera district, at the entrance to Collserola. What's more, thanks to its exceptional location, music cycles are also scheduled in the park.
On the other hand, the L'Elèctric Civic Center is a municipal facility inaugurated in July 2002 that collects and centralizes the different associative proposals of the neighborhood, talks, cultural workshops and shows in the area.
To sum up, the Parc de Collserola offers a lot of outdoor activities for people of all ages. Do not miss it. Hola Barcelona takes you!
How to get there: Bus, Metro, FGC and Rodalies