Barcelona is very culturally enriched, not only because of the large number of museums that are spread throughout the city, but also because of the art that is in its streets. Discover the details of some of the most authentic works of urban art in the city. Hola Barcelona takes you!
30/08/2022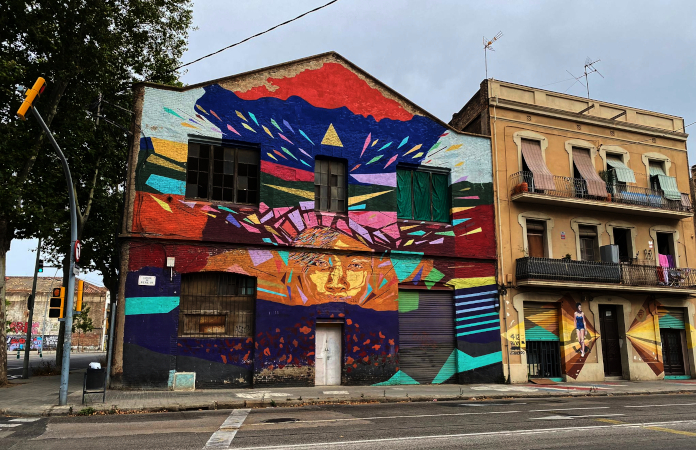 "The world borns in every kiss"
This work by Joan Fontcuberta is a photo mosaic that is located in the Ciutat Vella district, specifically in the Gothic Quarter.
Opened in 2014, it commemorates the tercentenary of the fall of Barcelona in the War of the Spanish Succession. The mural is 30.4 square meters and has 4,000 tiles. It is the result of a project between Joan Fontcoberta and El Periódico, in which they asked readers to send photographs to put on the mural, with the aim of representing what freedom was for them.
The end result is a large mural that, through the combination of pixels, colors and densities, shows an image of two mouths kissing.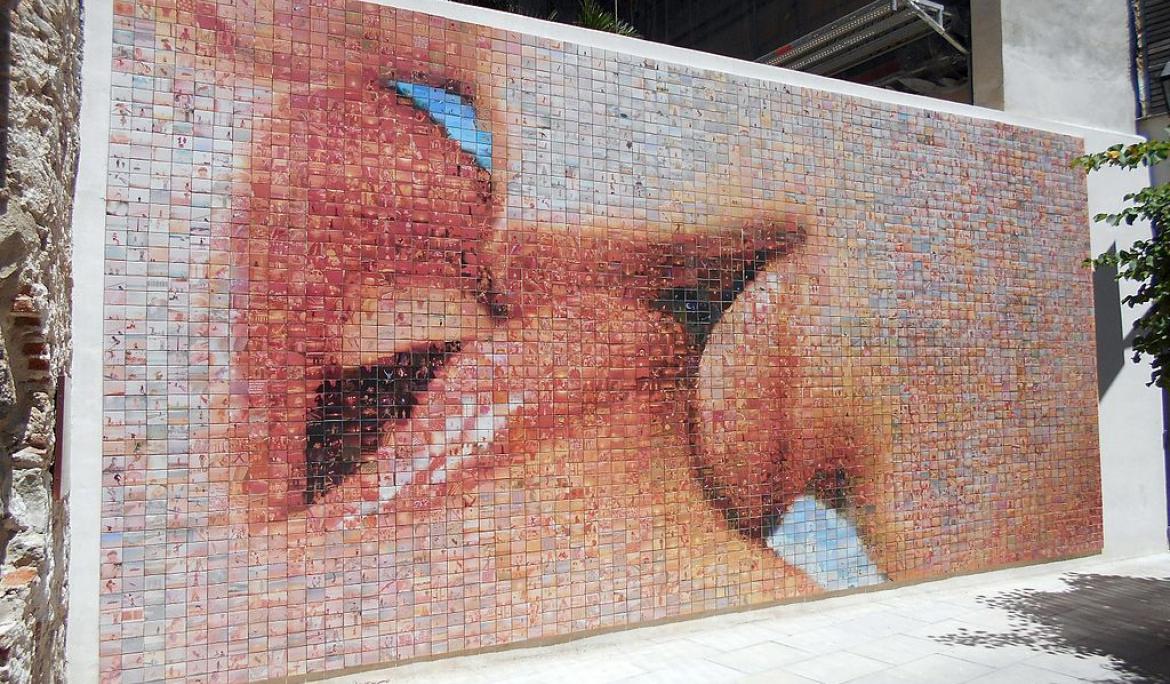 "The ants"
If you walk along Passeig del Born, you will be able to see the work of José Manuel Pinillo, a mural based on the calligram of the same name by Joan Salvat-Papasseit, inspired by Japanese haikus.
The work was inaugurated on June 1st, 2004, as part of the Mapapoetic project. In this sense, it can be read: "camí de sol – per les rutes amigues – unes formigues", which means "sunny path - along the friendly routes - some ants".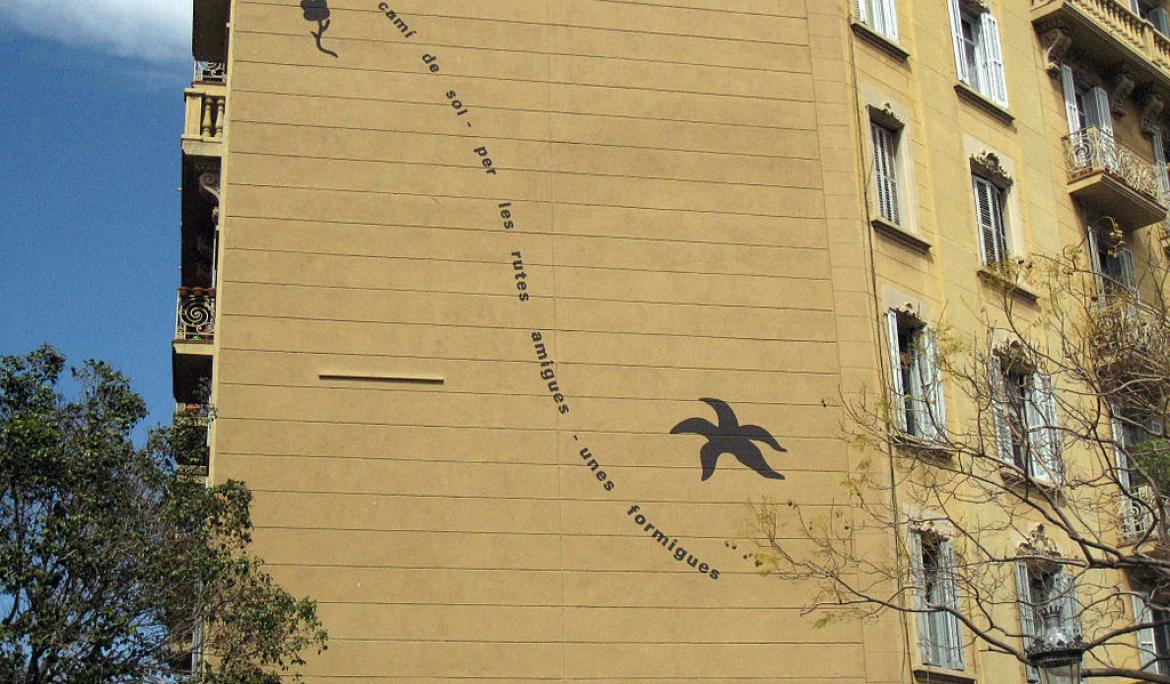 "Tribute a Joan Miró"
The Ciutat Bella project proposed promoting the values of coexistence and civility with creative actions. So, muralists from the city of Barcelona paid tribute to historical figures.
In this way, Sixe Paredes contributed with the tribute to Joan Miró. He painted a wall between Riereta and Sant Pau streets with the aim of revitalizing an area of great contrasts in the Raval and showing its artistic potential.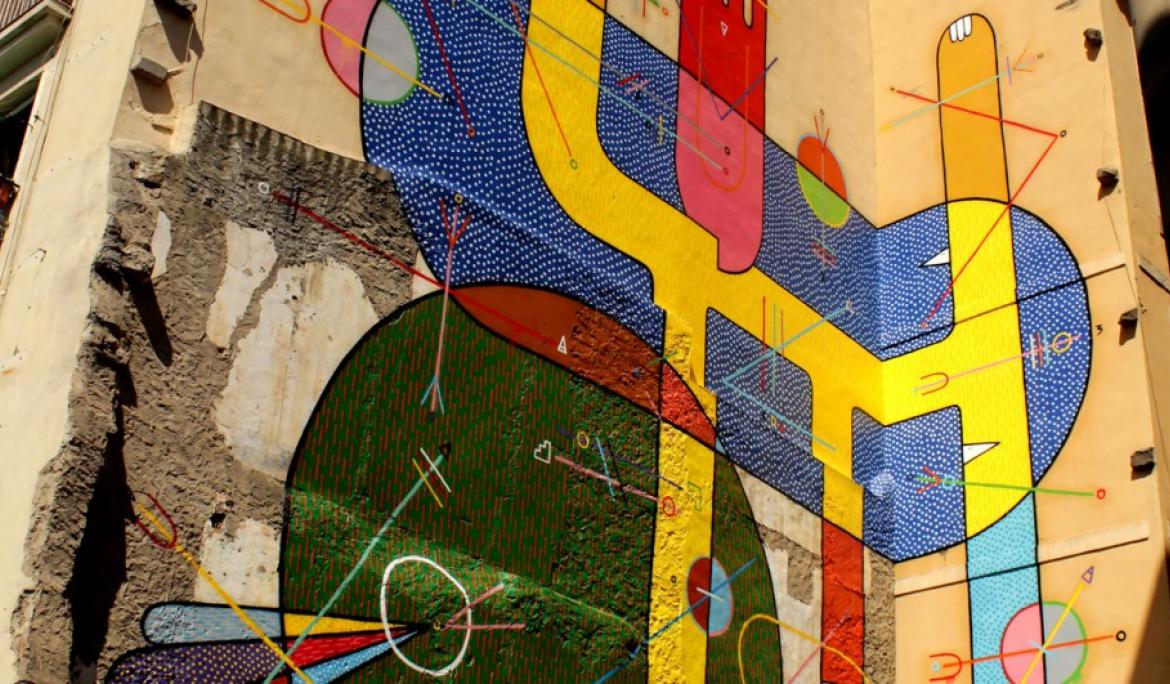 "Balconies of Barcelona"
During the Olympic year, a municipal campaign called "Barcelona, make yourself beautiful" was inaugurated. Since that moment, the work "Balconies of Barcelona" has been a classic work of urban art in the city.
In addition, from this initiative, facades and the overall image of the city were restored, with the aim of improving its beauty. In this case, important characters in the history of Barcelona, were illustrated, looking at how the city is transformed through the balcony.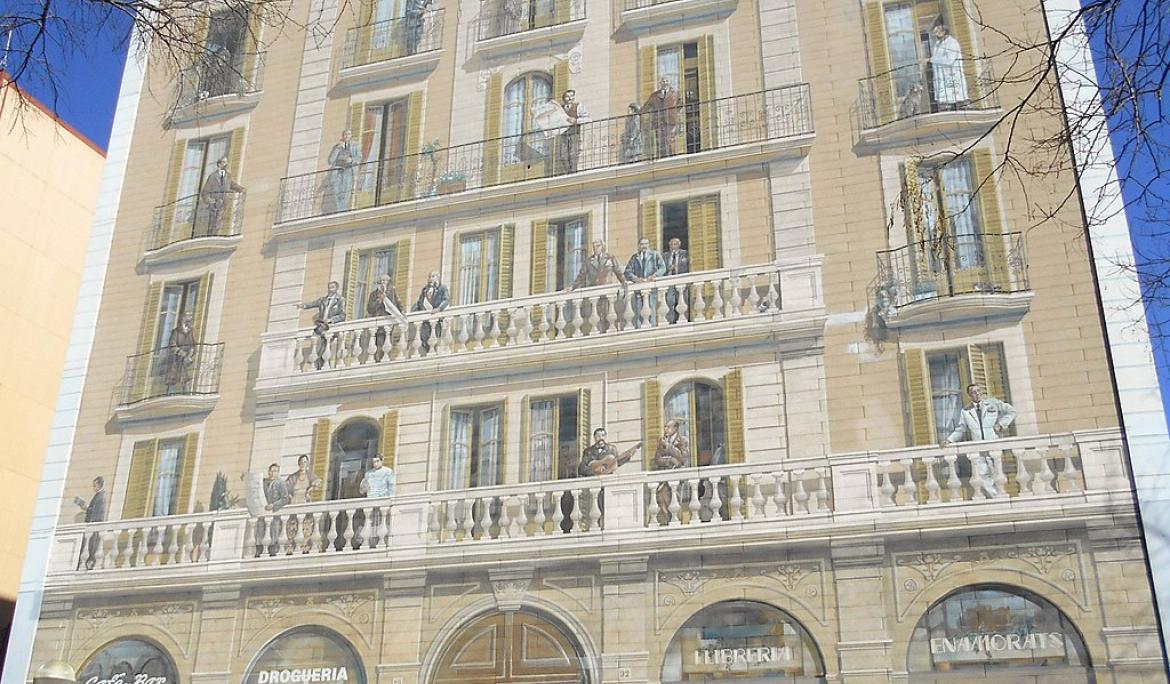 "Together we can stop AIDS"
The author of this work is Keith Haring, an American artist and activist. He was sick with AIDS and wanted, through his drawings, to raise awareness in society. His work took on a red color, referring to blood.
His painting was so famous that the artist, the City Council and the MACBA reached an agreement to reproduce his work on another wall.
How to get there: Bus, Metro and FGC lines. Move around with your Hola Barcelona Travel Card!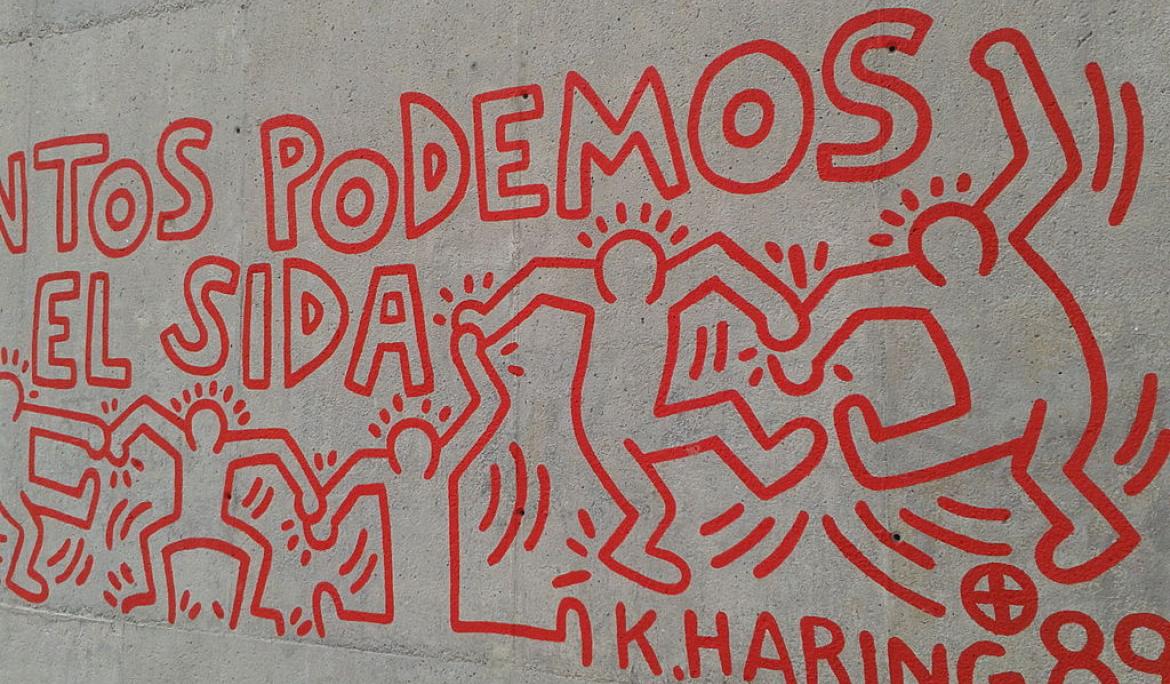 Tags