Barcelona is an amazing city, both by foot and from the viewpoints of the city, thanks to its with privileged views. Hola Barcelona takes you!
05/07/2022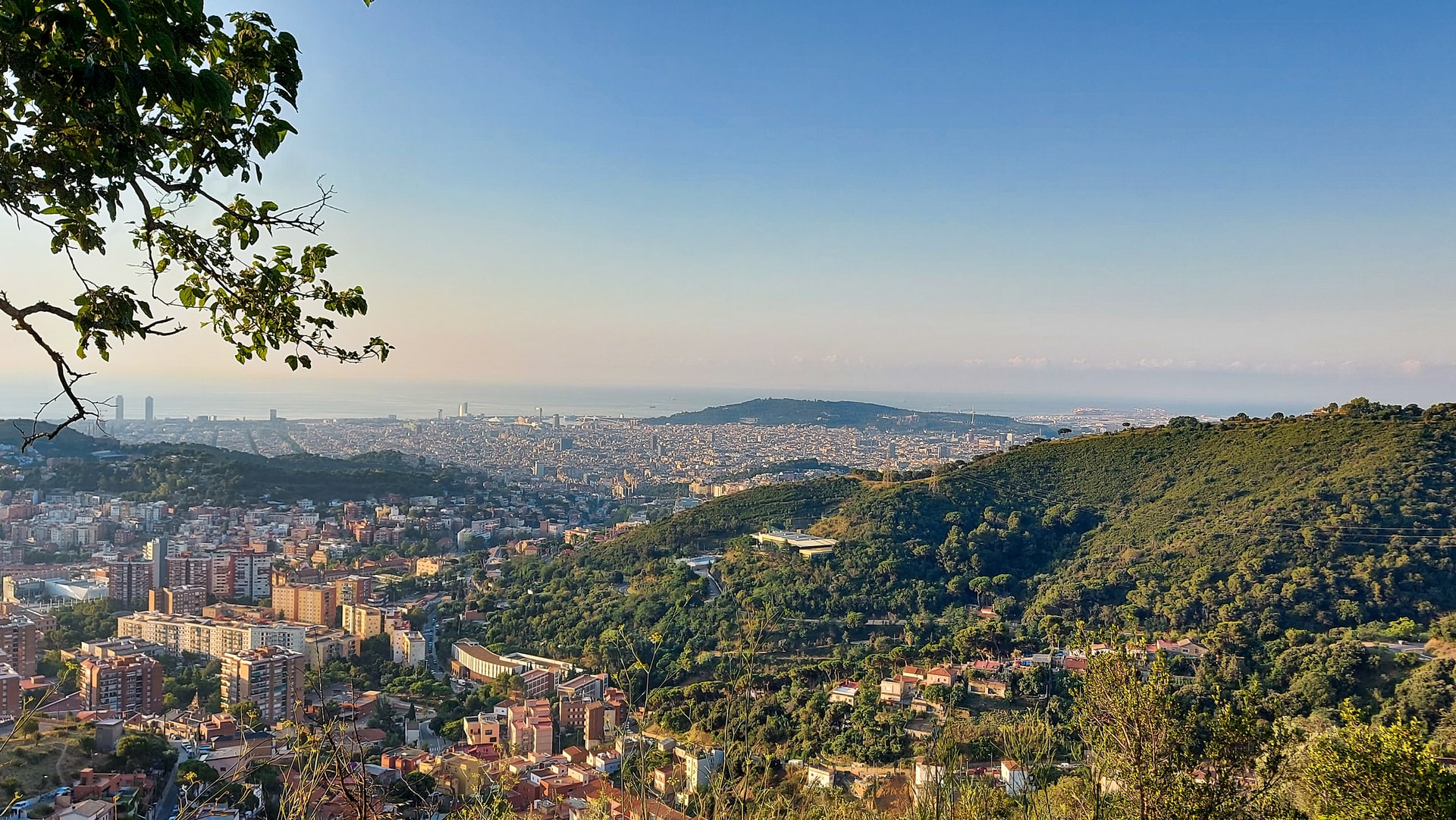 Barcelona a city with unbeatable views
Barcelona, either way, offers unbeatable views from any of its viewpoints: with Tibidabo in the background, the symmetry of the streets of the Eixample, as well as Sagrada Família completing the city. These and plenty of other things, makes Barcelona a city with recognizable characteristics for everyone. 
Outstanding views from the Montjuïc Cable Car
The route of the Montjuïc Cable Car is one of the most known options of the city to enjoy its views; one step away from the green spaces of Montjuïc, this journey enables seeing Barcelona from the Mirador de l'Alcalde, as well as visiting the Jardins de Miramar and the Jardins de Costa i Llobera. 
On the one hand, the Mirador of the Alcalde is wired through a series of distributed terraces in different heights, while the Jardins of Miramar, built for the occasion of the Exposició Universal of 1929 offers 270º views of the city through a balcony at 60 meters of altitude.
Regarding the Jardins of Costa and Llobera, these offer a unique cactus collection formed by more than 800 species, while they offer excellent views above the city and the mediterranean coast.  
Therefore, the Montjuïc Cable Car binds the station of Funicular with the top of the Montjuïc mountain through a 750 meters route by air along 3 stations: Parc de Montjuïc, Mirador and Castell de Montjuïc. Buy your ticket through Hola Barcelona.
Unlimited Barcelona 360º viewpoint
Last March, this new tourist viewpoint was inaugurated, located on the 20th floor of the Urquinaona tower, a building located between Plaça d'Urquinaona and Pau Claris street. 

The Unlimited Barcelona has a space of 500 square meters and 360º views over the city, which provides the city with privileged views. 

Moreover, take advantage and buy your ticket through the Hop on Hop Off Barcelona, and enjoy a free a glass of cava with the general ticket! 
Torre Glòries viewpoint
In the course of the year, the viewpoint of the Torre Glòries, formerly known as Torre Agbar, has also been inaugurated. In this way, on May 20, the doors of the viewpoint, located on the 30th floor and at more than 125 meters of altitude, were opened to the public.

Apart from being a space to observe Barcelona from the heights, the Torre Glòries opens to become a cultural space with art, science and technology. 
In addition, with your Hop on Hop Off Barcelona ticket you have a 20% discount applicable to general adult admission of 15 € through its website.
Tags