Barcelona, ​​apart from being a great destination for cultural tourism, is also one of the European capitals of fashion and, therefore, for shopping. Hola Barcelona takes you there! 
03/07/2022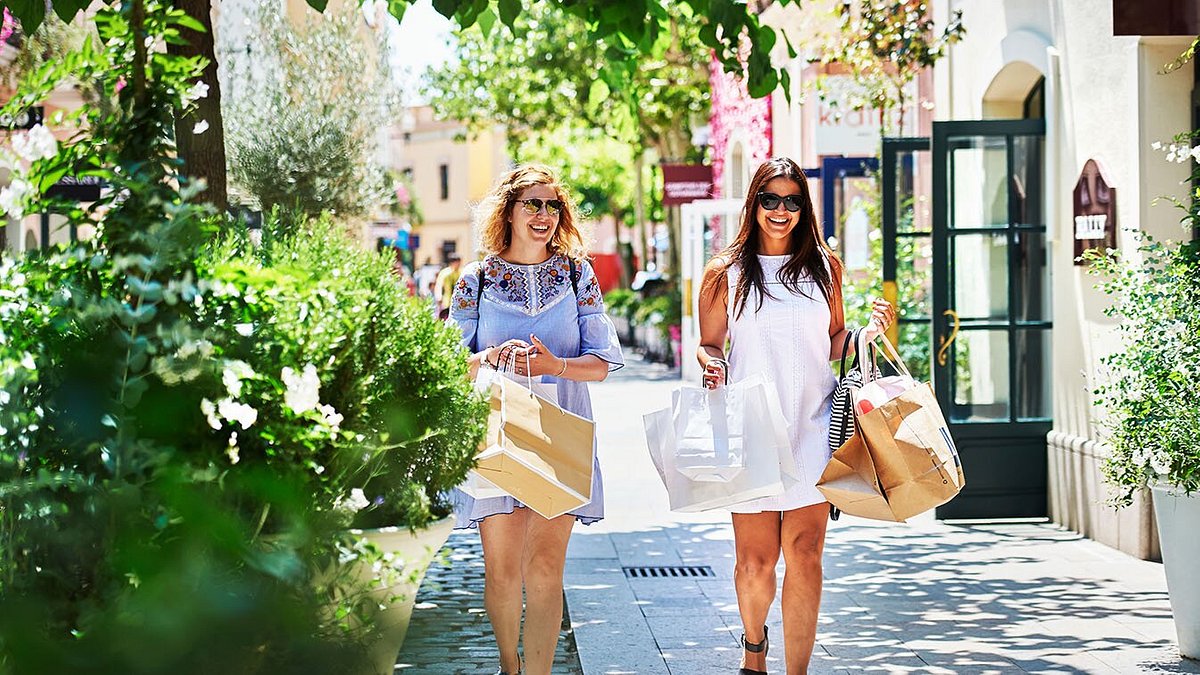 The luxury of Passeig de Gràcia 
Passeig de Gràcia is, with its 1.6 kilometers length, one of the best known boulevards for luxury shopping, as well as an architectural museum thanks to the modernist architecture like Casa Milà, also known as La Pedrera, Casa Batlló and Casa Ametller, among others.
So, the best national and international brands come together along this avenue full of shops for all lovers of fashion and luxury.
The multinationals in Portal de l'Àngel 
The avenue of Portal de l'Àngel always has a large influx and traffic of people: not only because it is located in the city center, between Plaça Catalunya and the Gothic Quarter, but also because of the large number of shops there are. 
Also, did you know that this emblematic street in Barcelona has the record of having the most expensive rent per square meter in all Spain? Yes, yes, just as you read it... The shops located in the Portal de l'Àngel pay, on average, 3,360 €  per square meter. Surely, for this reason, it has become the area where the stores of large groups such as Inditex, Mango and H&M, among others, congregate.
The small commerce of El Born and the centuries-old shops
El Born is one of the most touristy and emblematic district of Barcelona, ​​thanks to the conservation of its medieval streets. Not only does it offer a great gastronomic and cultural offer, it is also one of the main axes of small shops, with workshops and craft shops so that you can take a unique and special souvenir from Barcelona.
Also... do you know what the La Colmena patisserie, Sombrereria Obach and El Rei de la Màgia have in common? That apart from being located in the Gothic Quarter, they are all old-century shops.
The city of Barcelona has some historic shops that are a clear example of resilience and adaptation to the new times. They have been able to overcome complications such as the rise in rental prices, changes in consumption by the population and crisis situations such as the pandemic. Don't miss them!
La Roca Village Shopping Express® is back!
La Roca Village is an open-air shopping center with pedestrian streets and a good atmosphere, which stands out for having 160 outlet stores at discounted prices, as well as offering a cozy atmosphere to enjoy a wide gastronomic offer in the open air and on the outskirts of the city.
A good way to get there without worrying about anything is to take the La Roca Village Shopping Express®, shuttle service which offers round trips Barcelona - La Roca, with an additional 10% for purchases and a multilingual guide on board. 
Don't miss the experience of enjoying a fun and intense day of shopping in Barcelona and strolling its streets through its shops. Enjoy the city and fashion with Hola Barcelona!