On the Montjuïc cable car you can enjoy an impressive view of the city on a journey that takes you to the Montjuïc Castle. From the cable car's modern cabins you'll discover, with a bird's eye view, the silhouette of Barcelona's most unique buildings such as the Sagrada Familia or the Torre Glòries. This comfortable ride will take you to the top of the mountain.
04/11/2020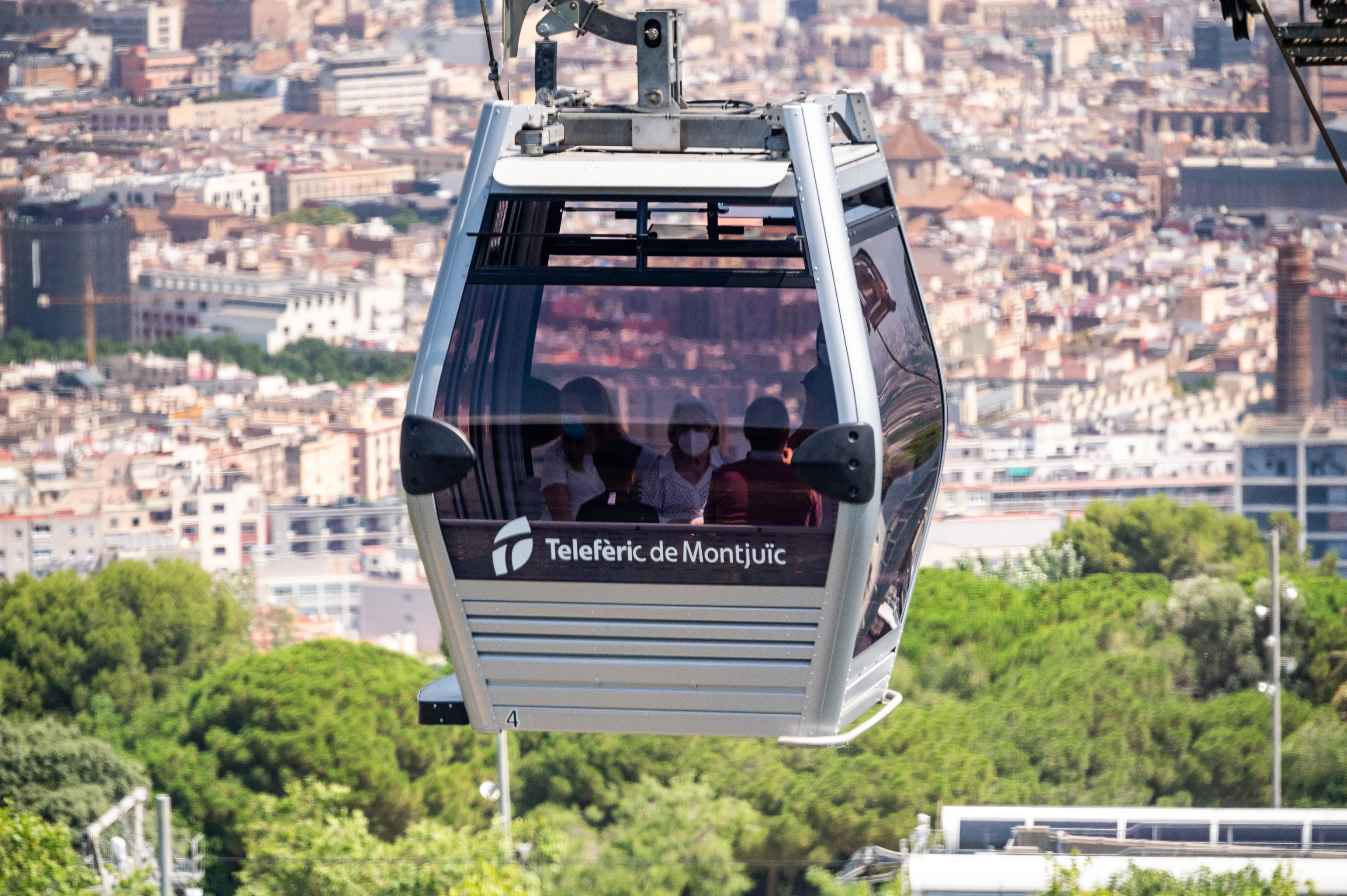 Get on board the Cable Car!
The Montjuïc Cable Car is another of the mountain's attractions and is an exciting way to get a spectacular view of the city. 
Enjoy breathtaking views on this 750-metre trip that takes you to the Montjuïc Castle on top of the city's most historic mountain. 
The Cable Car is open every day from 10 a.m. until sunset, depending on the season. Along this trip with a height difference of over 80 meters, there are three stations:

Parc Montjuïc Stop: From this station you can visit the main cultural sites on the Montjuïc mountain
Joan Miró Foundation
The National Art Museum of Catalonia
Poble Espanyol
Ethnological Museum
You can also visit one of the areas that best represents the Barcelona 92 Olympic Games: the Olympic Ring at Montjuïc and the Joan Antoni Samaranch Olympic and Sports Museum.

Castell Stop: The Montjuïc Castle is a former military fortress from 1640 currently hosting cultural activities.

Mirador Stop:  From this station you can access a terrace with gardens and an incredible view of the Barcelona port. From this stop you can also visit the Mossèn Costa i Llobera gardens.
A modern attraction in a unique setting
Spacious glass cabins with eight comfortable seats so all the family can join in. You can get on and off at any of its three stations: Parc de Montjuïc, Miramar and Castell de Montjuïc.

The premises are totally adapted for people with reduced mobility.

We look forward to seeing you!