The countdown for Christmas has already begun and Barcelona offers all kinds of activities for all audiences for this special time of the year. If you want to discover plans, places and events around the city during these dates, we propose a series of plans that you cannot miss. Hola Barcelona takes you!
01/12/2022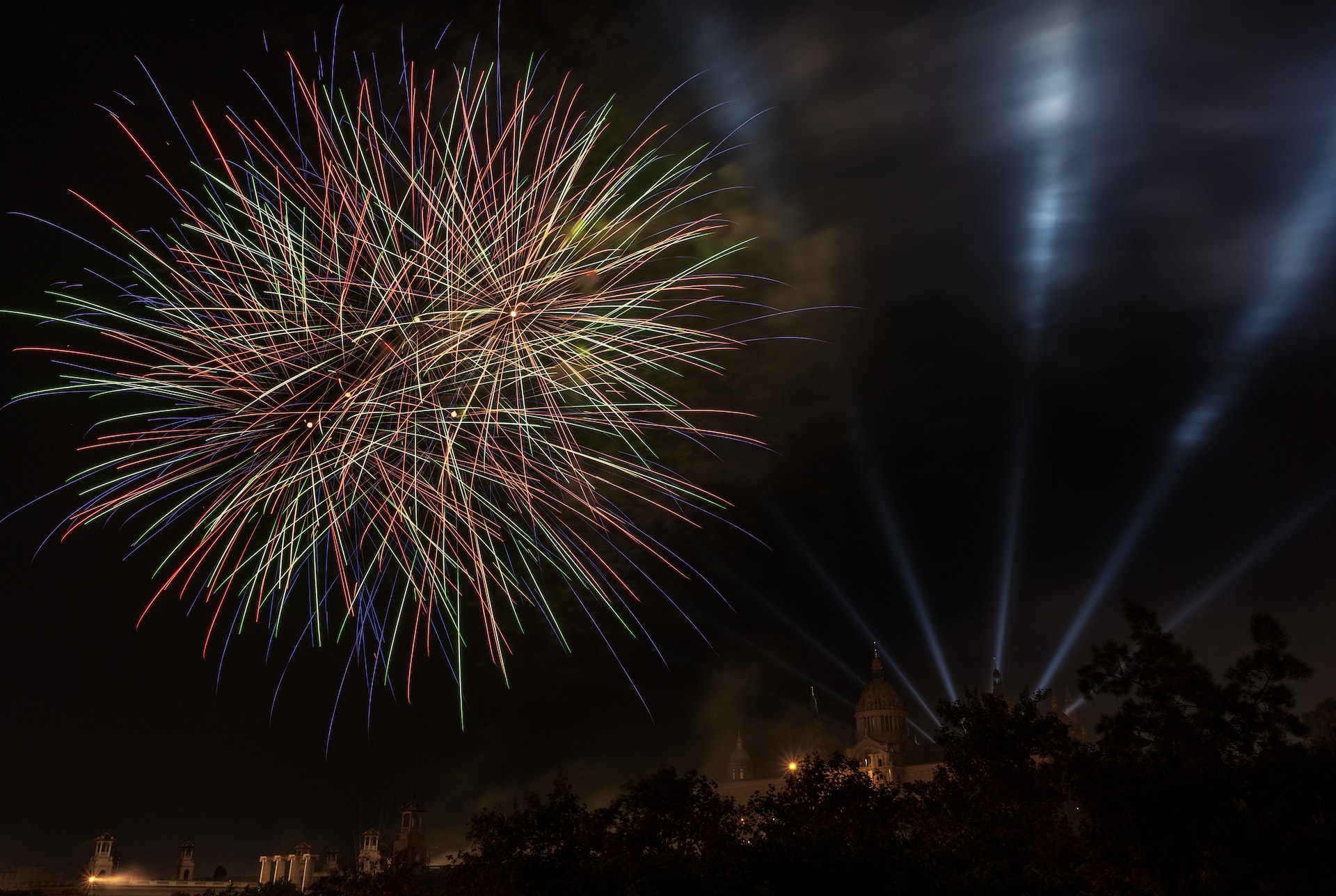 Barcelona lights up with the Christmas festivities and that's why we offer you activities to enjoy the city with both friends and family.
Christmas markets
If you celebrate Christmas in Barcelona, ​​you must stroll through the classic Christmas markets.
This Christmas market is held annually in the Barcelona Cathedral and its surroundings. It is one of the best known in the city and the oldest of all. It has become a tradition for Barcelona residents and tourists.
The fair takes place from November 25th to December 23rd and has around 300 stalls of all kinds. There are some with typical related decorations of these dates, as well as others with more artisanal items.
Fira de Nadal in la Sagrada Família
As its name suggests, it is located in a privileged location, around the Sagrada Família, and shares many aspects with the Fira de Santa Llúcia. It is celebrated from the last week of November until a few days before Christmas Day and has four main types of products: trees and plants, Christmas decorations, handmade items and gifts and seasonal sweets.
Three Kings Fair in Gran Via
Also known simply as the Three Kings Fair, it takes place in different sections of Gran Via street and starts around the dates on which the previous two end.
Originally, there were 18 stalls that mostly featured a wide variety of candies and toys. Since then, it has become one of the top destinations for toys. Currently, there are 200 stalls, many dedicated to gift items and handicrafts.
The most deeply rooted traditions: Tió de Nadal and Caganer
In Catalonia there are two deep-rooted traditions during the Christmas days: make the Tió poop presents and placing the caganer in the nativity scene.
Although many people are surprised to learn about the tradition of hitting a log with a stick, it is a practice followed by many Catalan families. It consists of taking a log, feeding it and covering it with a blanket during the days before Christmas and then, on December 24th, it is beaten with sticks while songs are sung so that gifts fall.
The caganer is a typical figure of the nativity scene. It started as a simple figure of a Catalan farmer, but has evolved by replicating recognized figures in the cultural, political and sports fields.
Both figures can be found at the Barcelona Christmas fairs!
Other Christmas activities
We leave you a small selection of plans that will surely fill these days with joy!
Christmas lights in Sant Pau
The Sant Pau Modernist Center offers a light show that consists of a journey to immerse yourself in a world of stars, planets and galaxies and give your imagination a foothold. It consists of 20 different installations full of lights in a free route of 1 km. It takes place from November 22nd to January 15th, with the exception of December 24th and 31st and January 5th. It is an ideal activity to enjoy with friends or with the little ones.
The lights of Passeig de Gràcia
This year, Passeig de Gràcia premieres new lights! You can see giant stars and light cascades all over the street. The 12-pointed stars in different formats are up to two meters in diameter and are a reference to the star of the Sagrada Família. Dazzling looks for design, spectacularity and surprising everyone!
Christmas fair in Port Vell
The Port of Barcelona is, once again, part of the great Christmas offer in Barcelona. The ferris wheel, the market, and an ice rink are back, from December 5 to January 6, 2023, from 11 a.m. to 10 p.m., at Moll de la Fusta.
Children's Festival – La "Ciutat dels Somnis"
What is currently known as the City of Dreams is an event preceded by the Barcelona Children's Festival, which takes place in some pavilions of the Fira Barcelona - Montjuïc. It is intended especially for boys and girls between 4 and 12 years of age and takes place from December 27th to 31st. Originally, the aim of this festival was to introduce some professions to the little ones in an active, entertaining and fun way. Now, in addition, it has themed and game spaces.
Delivery of letters to the Three Kings and Santa Claus

 
If there is something that cannot be missed during these dates, it is the delivery of letters to the Three Kings and Santa Claus. The city of Barcelona offers some skill points to do this. From December 4th to January 5th, Poble Espanyol hosts the House of Santa Claus and the Three Kings, where all Christmas gift cards can be delivered.
Another place is the tent set up in Creu Coberta, where you can give the letter to Santa Claus, who will be there from December 13th to 24th, or wait for the Three Kings who will arrive on the 27th, until the eve of Kings Day.
New Year's Eve is one of the most special dates and is usually enjoyed in the company of family or friends, whether in a restaurant or at home. In Barcelona, ​​numerous events and parties are organized to celebrate it. All the dinners have one tradition in common, to welcome the new year. At 00:00 am sharp the grapes are picked while the bells are ringing to be followed immediately by the evening with festivities and music.
In Barcelona there is an emblematic place to celebrate New Year's Eve since 2013, the Magic Fountain of Montjuïc and its surroundings. It starts at 9:30 p.m. with the "pre-show" of the Magic Fountain show, but the real exhibition begins at 11:45 p.m. with fireworks and performing arts.
Give away three unique experiences!
To continue the Christmas celebrations and enjoy the magic of Christmas in Barcelona, ​​we remind you that the Barcelona Christmas Tour will once again tour the magic of the city for Christmas, from November 25 to December 30. On board, you'll take home a sweet treat, courtesy of Torrons Vicens. (Sold out!)
In addition, you can take advantage of the La Roca Village Shopping Express® service, to enjoy a day of shopping to have the gifts ready for these dates!
And to top it all off, you have the opportunity to see Barcelona with its Christmas decorations from the heights with the Montjuïc Cable Car.
Three unforgettable experiences that can be a good gift to give to the ones you love the most.
Oh, and remember, don't forget to travel with the Hola Barcelona Travel Card on public transport these days to move around the city in a fast and sustainable way and thus avoid the dreaded traffic jams on these dates!
Tags