Two of the most well-known festivities in the city are back: the Festa Major de Gràcia and the Festa de Sants. Discover all its features and how to get there. The tradition of summers in Barcelona is to jump back and forth and rest for a few days before La Mercè, Barcelona's main festival arrives. Hola Barcelona takes you! 
18/07/2022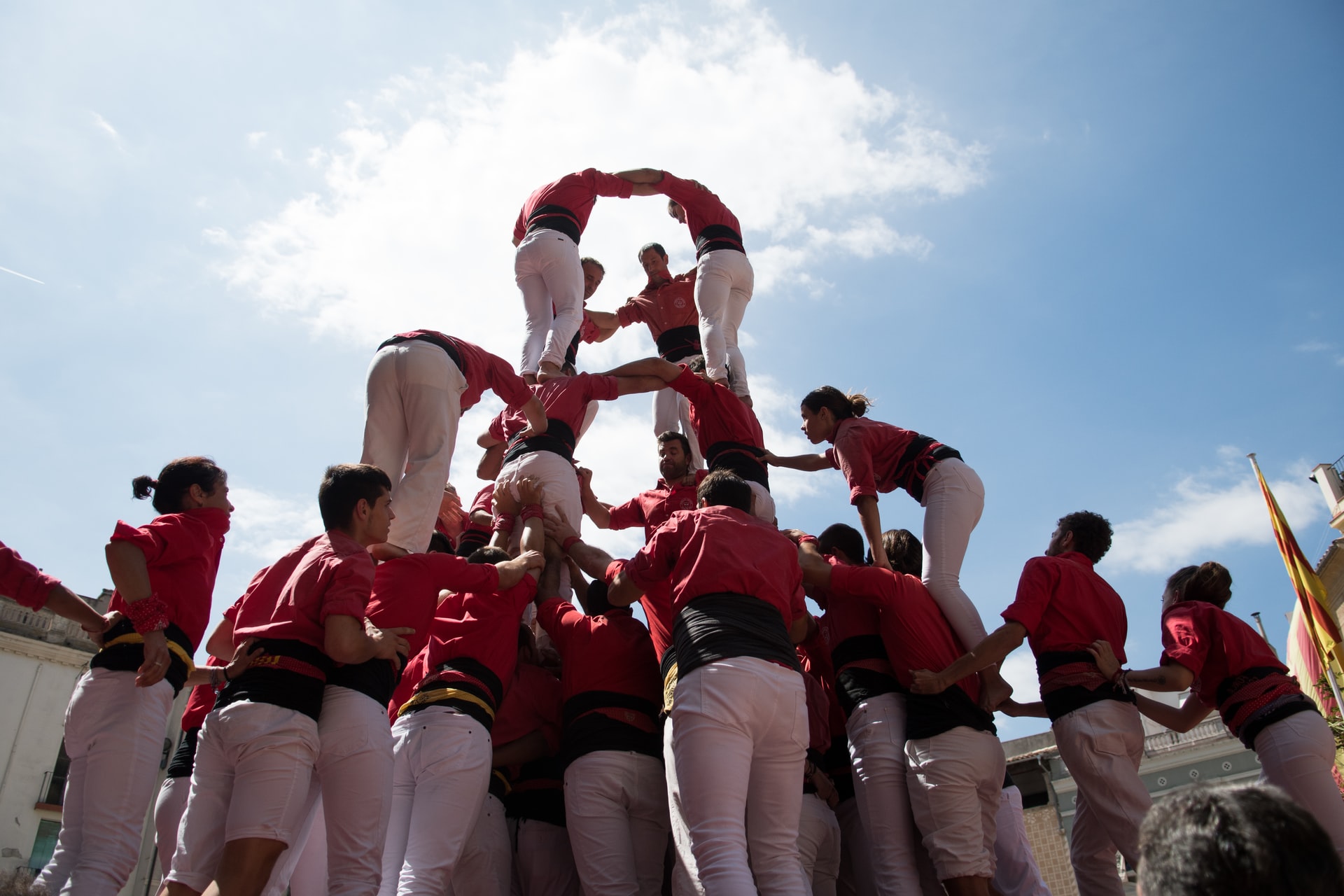 From the 15th to the 21st of August, the Festa Major de Gràcia returns
The Festa Major de Gràcia, also known as the Festes de Gràcia, is one of the most important events of the year, both for the neighborhood of the Gràcia district and for the rest of Barcelona's citizens and even tourists. 
The beginnings of the celebration of this tradition date back to 1817, characterized by the spectacle and decoration of the mains streets and squares. The neighborhood organizations of each street are responsible for deciding on the theme of decoration with complete secrecy to avoid plagiarism of ideas and to win the award for best ornamentation. 
During this festival you can not only find decorated streets, but also organize a variety of additional activities: from the outdoor cinema, through concerts with live music and games for the little ones. If you like photography, you can also take part in the competition organized every year by the Fundació Festa Major de Gràcia and the Taller d'Història de Gràcia.
Don't miss it, there are activities for all ages!
How to get there: 

Bus, Metro and FGC.  
From the 20th to the 28th of August, celebrate the Festa Major de Sants
The Festa Major de Sants, also known as Festes de Sants, is one of the most important neighborhood celebrations in Barcelona. The first documented party took place in the mid-nineteenth century, when an initiative was undertaken to decorate the streets and squares of the neighborhood, in 1943. Although for a time it was stopped, in 1985 the streets were redecorated and has now become one of the hallmarks of this festival. In addition, as in the case of the Festes de Gràcia, the decoration of the streets is part of a competition.
And after the summer, the party doesn't come to an end
Both the Festa Major de Gràcia (August 15-21) and the Festa Major de Sants (August 20-28) are just around the corner, but remember that the Festes de la Mercè are celebrated in September. These last ones represent the Festa Major of the city of Barcelona.
Enjoy our traditions and move with your Hola Barcelona Travel Card! 
Tags