Barcelona offers endless activities and special places to enjoy with kids. If you want to spend an unforgettable day with your family, take note, Hola Barcelona takes you there!
31/08/2023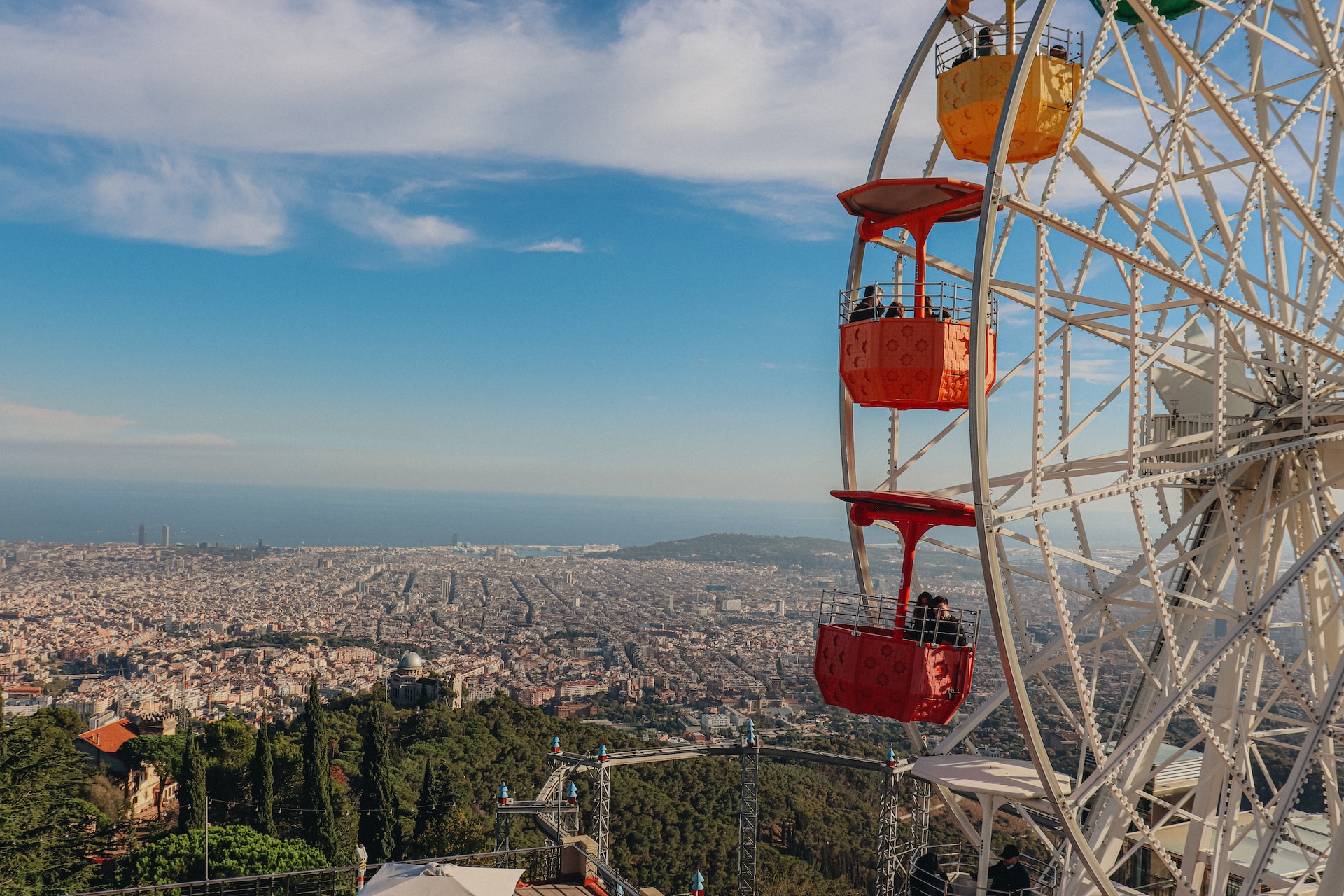 Barcelona is a great destination to spend unforgettable moments with your family. And it is that the city offers a wide variety of activities and unique places that invite you to live the best experiences with them. We invite you to discover some of them:
Tibidabo: At one of the highest points in the city, we find the Parc d'Atraccions de Tibidabo, a magical place for the whole family to enjoy unique shows, gastronomic spaces and much more... It combines emblematic attractions with other modern ones. You will find from the classic fairground attractions to exciting roller coasters. This park offers a complete experience that will leave the little ones speechless. The panoramic views from the top of Tibidabo are some of the best in the city, where you can capture unique moments with your loved ones. In addition, it has recently been nominated for the Loop Design Awards for architecture!
Imaginary Friends: A family experience (Miró Foundation): For lovers of art and creativity, the Joan Miró Foundation offers an educational exhibition based on games under the title "Imaginary Friends", this contemporary art exhibition is ideal for families who want to explore creativity and imagination together. Take advantage of this opportunity until September 11 to see the world through the eyes of innovative artists.
Barcelona Zoo: For animal lovers, the Barcelona Zoo is a must-see. You will be able to see up close a wide variety of spices from all over the world, and spend an unforgettable day with the family!!
Barceloneta: Enjoy the good weather and go to the Barceloneta beach! Enjoy a day of sun and sea and have fun in the water, making sand castles, playing volleyball or simply relaxing on this emblematic beach.
CosmoCaixa: If you are looking for an educational but fun experience, CosmoCaixa is another ideal place. This interactive space offers fascinating exhibits and hands-on activities that make learning exciting for all ages.
Montjuïc Cable Car: Fly over the city and ive an exciting experience and contemplate the most spectacular views of the city from the Montjuïc Cable Car. It will allow you to observe the immensity of the city, the port and the sea while you swing in the air. It's a unique way to see Barcelona from a whole new perspective. Children under 4 years old go up for free!
Live an unforgettable family day in Barcelona, ​​where fun and adventure are guaranteed. From walking its streets to enjoying the exciting attractions of Tibidabo, the city offers a world of opportunities. Don't miss it, Hola Barcelona takes you there!