Barcelona offers you irresistible plans throughout the year, but spring and the arrival of good weather invites you to enjoy the terraces that the city offers. Discover the most emblematic outdoor terraces of the city, Hola Barcelona takes you there!
04/05/2023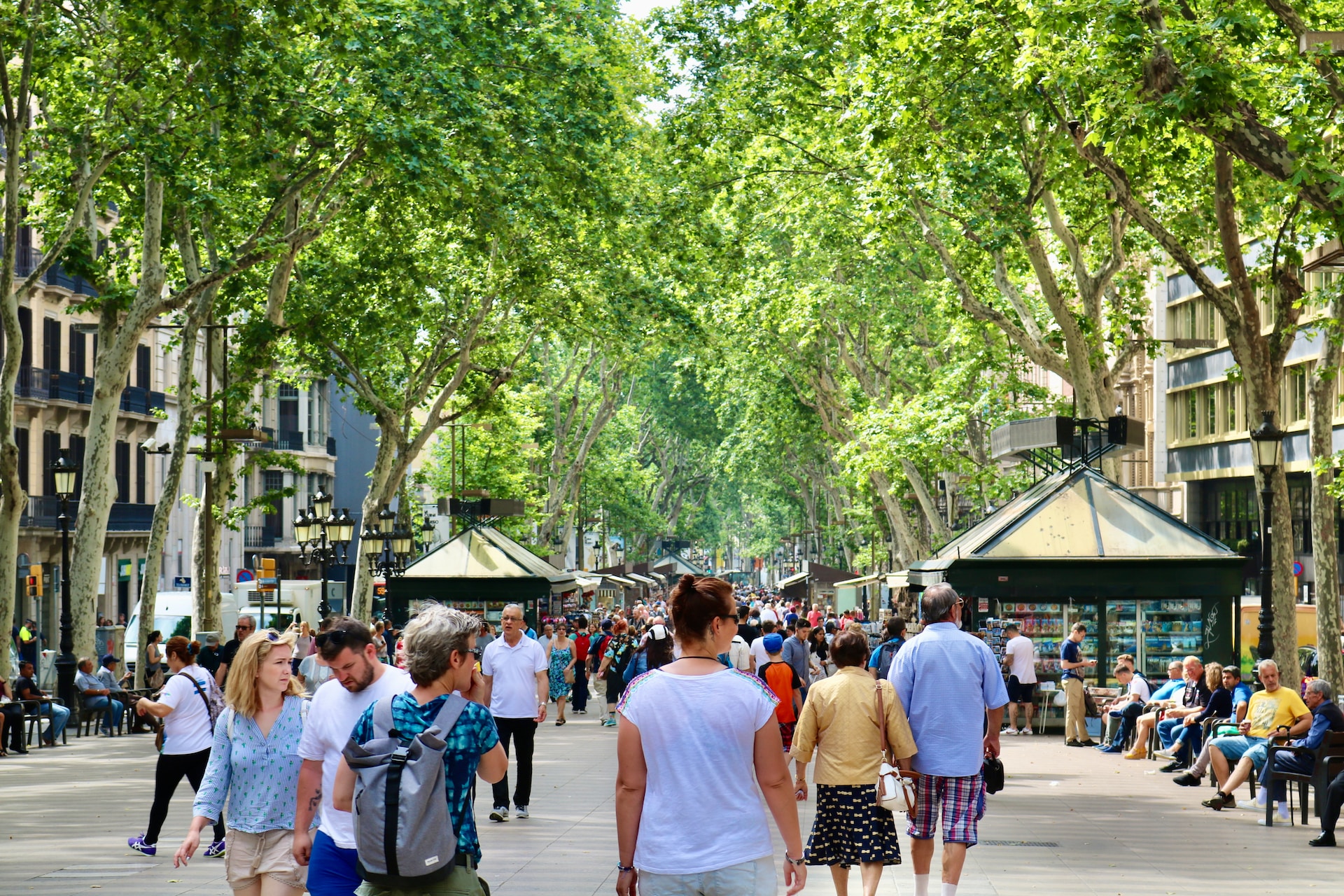 Views and good atmosphere, along with a delicious food
It is the time when the streets of Barcelona are packed to the brim and going to eat or have a drink on the most iconic terraces becomes one of the most irresistible plans for its citizens and visitors. In Hola Barcelona we make a brief description of some of them:
Bar Alegria 1899 (Eixample)
A lifelong tavern that has taken on a new dimension. Despite the fact that the aesthetic of the place is still Bistrot, as in its beginnings, the establishment has left behind the idea of ​​a bar to direct it more towards a restaurant with a menu and a more powerful service.
Located in Sant Antoni, is one of the places in the neighborhood where you can go for vermouth and snack on anything. Wine lovers will also feel at home here.
1881 Per SAGARDI (Ciutat Vella)
It is the restaurant of the History Museum of Catalunya. In this cultural space you can enjoy the best Mediterranean gastronomy with views of the Port of Barcelona.
Glaciar Restaurant (Ciutat Vella)
Decorated like traditional breweries, it maintains the iron columns and the aesthetics of its beginnings, which date back to 1929. Enjoy this leap in time!
If you are looking for a night plan to go and have a few drinks with friends in El Congrés i els Indians, at Torre Rosa you will be able to chat in its garden while you taste spectacular cocktails.
Terraza Martínez (Sants-Montjuïc)
An ideal environment to escape from the bustle of the city, appreciating the wonderful views that the enclave has while enjoying a good meal.
La Caseta del Migdia (Sants-Montjuïc

)
Meeting place for many Barcelonans looking for a space far from the center of Barcelona. This escape route presents an irresistible offer: dining with panoramic views of the city.
Barcelona is a city full of life and its Mediterranean climate invites you to enjoy the multitude of emblematic terraces. In the spring, you will have plans to experience it at all day and these are the ideal places to do it: enjoy a good breakfast, lunch, snack or, if you prefer, a terrace at night is also can turn into something irresistible.
The ones we have mentioned represent only a few of all the options the city has to offer, but there are many more. Move around the city with Hola Barcelona and discover some of them!
Tags