Dive into the history of the bus network, now that it has been 100 years since its creation.
14/07/2022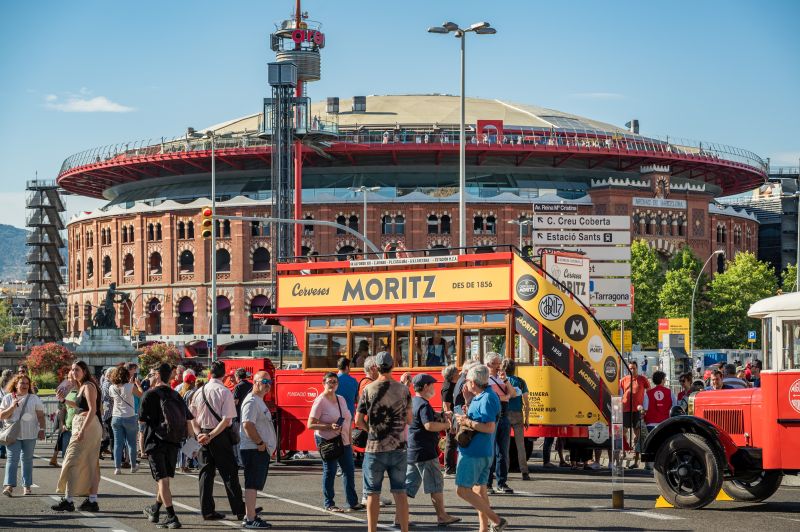 100 years since the creation of "Compañía General de Autobuses of Barcelona"
In 1906 Barcelona became the first city in Spain to see buses running through its streets, thanks to La Catalana. Despite the company's continued efforts, it went bankrupt two years later, in 1908.
About 14 years later, the Compañía General de Autobuses of Barcelona (CGA) was born. CGA is the antecedent of the current Transports of Barcelona, one of the companies that are part of the TMB group and which is celebrating its centenary this year. 
Thus, in 1922, the CGA put into operation the first regular urban bus service. One of the main features of the first urban lines was that the buses were imported from England, traveling through the streets of Barcelona the legendaryTilling-Stevens.
The 1929 Exposició Internacional helped boost the city's public transportation, modernizing trams, building the subway, and consolidating buses, which they took advantage of to introduce technical and safety improvements. 
In addition, during the fair, the company launched new services to connect the different areas of the mountain of Montjuïc with Plaça Espanya and a few lines to visit the most emblematic places in Barcelona as a tourist attraction. These were the first tourist buses in the city. 
The Tilling-Stevens restoration
The restoration of the Tilling-Stevens bus is one of the key pieces in the celebration of the centenary of the Bus Network. This bus represents the origin of the current bus network, as it was implemented together with the definitive establishment of the service.
Chronicle of a journey 
On the occasion of the Centenary of the Bus Network, TMB has prepared a virtual journey in which you can embark on a journey through the 100 years of the bus network and where you will approach the memory of the bus service of the Catalan capital. 
This digital space will allow you to discover the TMB Foundation's collection of historic vehicles and take a virtual journey contextualised in the history of public transport and the city of Barcelona. All in a fun, educational and interactive way. Do not miss it!
Commemorative activities and exhibitions 
With the aim of celebrating the Centenary of the Bus Network, TMB has prepared various activities and exhibitions to commemorate it. We encourage you to celebrate! Get to know all the #100YearsofBus!