Do you like to travel at your own pace and plan your own itinerary? Barcelona has a  a large and modern public transport network to reach all the city's places of interest quickly and comfortably. You can buy transport tickets that suit your needs: the Hola Barcelona Travel Card. This is how it works.
04/11/2020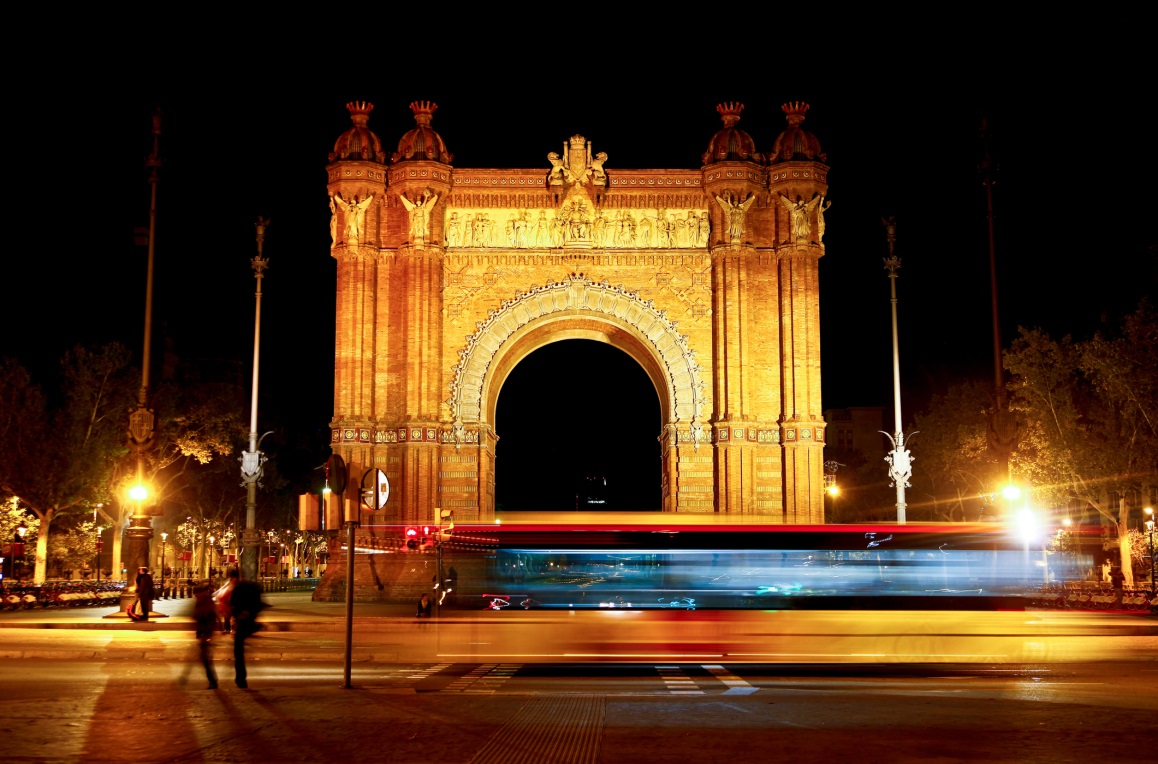 Viatges il·limitats en metro, bus i altres xarxes de transport públic
La targeta Hola Barcelona Travel Card és un títol unipersonal que et permet utilitzar tantes vegades com vulguis les línies de metro (TMB), autobús (TMB), ferrocarril (FGC, zona 1), funicular de Montjuïc, tramvia (TRAM) i trens de rodalies rodalies de Catalunya (zona 1),  durant 48, 72, 96 o 120 hores des de la primera vegada que la validis.
Utilitza-la per desplaçar-te a l'aeroport! 
Inclou el desplaçament d'anada i tornada en Metro (TMB) des de l'aeroport al centre de Barcelona. No paguis suplements pel desplaçament i gaudeix de la teva Hola Barcelona Travel Card des de el primer minut.
On la puc adquirir?
Cómpra-la a la nostra botiga online www.holabarcelona.com amb un 10% de descompte. I recorda que els nens menors de 4 anys viatgen gratis.

Un cop realitzada la compra t'enviarem un voucher per correu electrònic amb un codi personalitzat. Podràs bescanviar el teu abonament amb aquest codi en qualsevol estació de metro.
Un transport públic de qualitat
Barcelona compta amb una xarxa de transport públic moderna, còmoda i en constant creixement i millora. És la forma més fàcil, ràpida i econòmica de moure't per la ciutat!

Referents en mobilitat sostenible, la xarxa d'autobusos de TMB posa a disposició dels ciutadans i visitants una flota de 1.140 vehicles, tots adaptats, i més de 100 línies.

El metro de Barcelona, per la seva banda, disposa de vuit línies (tres d'elles automàtiques), 161 estacions i 156 trens en hora punta. Funciona tots els dies amb un ampli horari de servei i connecta Barcelona amb altres set municipis de la seva àrea metropolitana.
T'orientem en la teva visita a Barcelona
Moure't en transport públic és una de les millors opcions per descobrir la ciutat al teu aire. No obstant això, una mica d'ajuda mai ve malament. A la nostra web trobaràs cinc itineraris per no perdre't cap punt d'interès de la ciutat, i arribar còmodament en metro o en autobús.

Trobaràs propostes més o menys extenses adaptades a el nombre de dies que et quedis a Barcelona i, per descomptat, per viatjar amb la teva Hola Barcelona Travel Card!